When two lovers meet
10 November, 2019, 10:34 am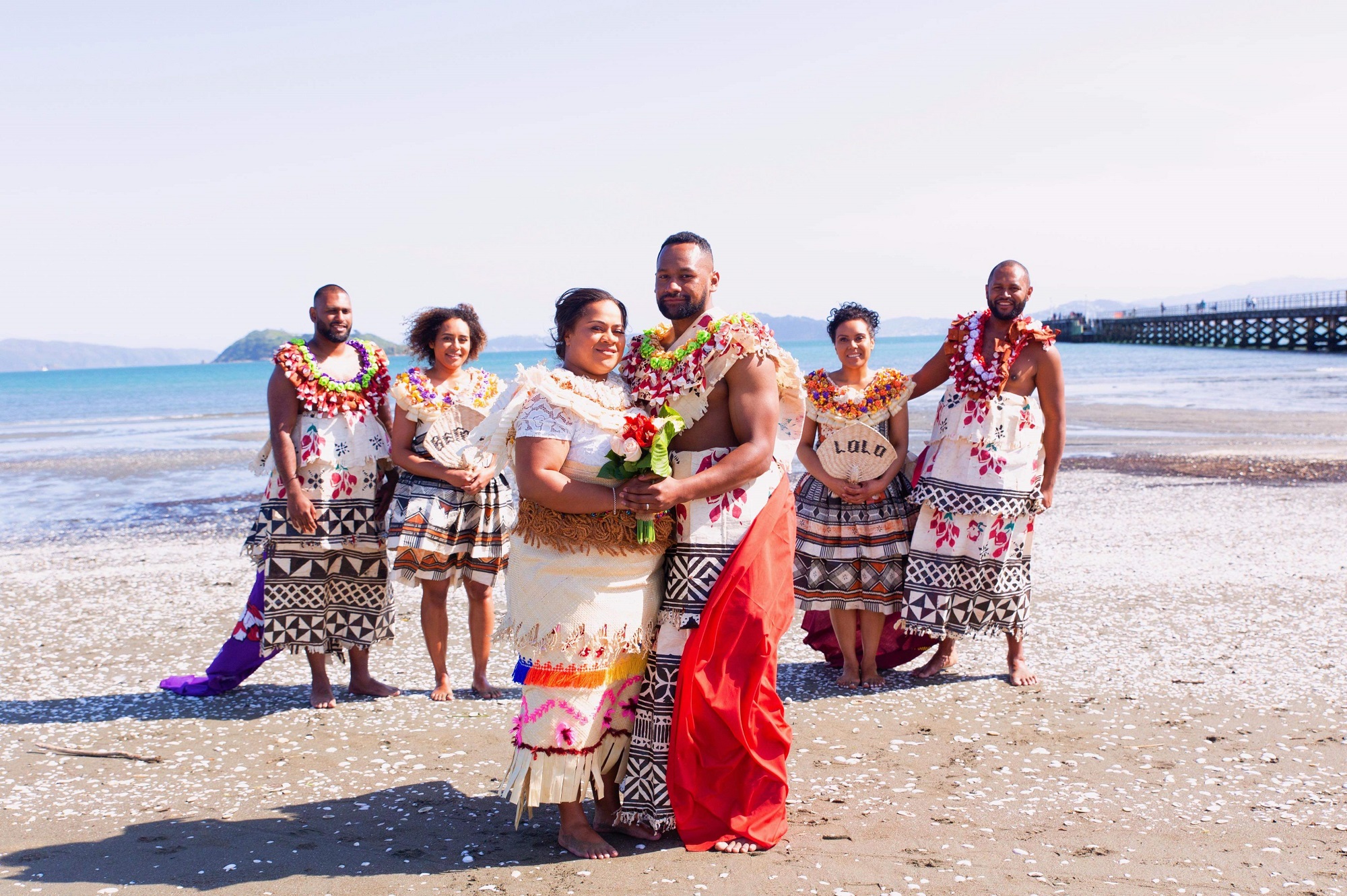 THEY first met at Victoria University School of Architecture and Design in New Zealand.
Viliame Rawalai and Adi Mokoiwaqa (Koi) Mocevakaca were one of three Fijian students studying at the campus at the time.
Both were painfully shy so they would greet each other with a nod and a wave.
Adi Mokoiwaqa or Koi as she is known by her family and friends thought Viliame didn't understand English, so she kept her distance.
"But we got to know each other better through the university's Fijian association club called Kai Fiji. When we first met all we said was hi," laughed the New Zealand-born Fijian.
For Viliame, he was under the impression that Koi understood the iTaukei language, but once he got to know her, he was left amused.
"I did not know that she was born in New Zealand, but her broken Fijian touched my broken heart," he smiled.
He added it was when she tried to tell him in Fijian that she loved him, that he knew she was the one.
Viliame hails from Nadilo, Qamea, with maternal links to Bureiwa, Ra.
"I'm the second youngest in my family. We moved to New Zealand over 10 years ago where I finished my secondary school education and university study at Victoria University," describe Viliame, who now works as a hydraulic engineer for Norman Disney and Young in Wellington, New Zealand.
"I've known Koi for a little over eight years so almost as long as I've been in New Zealand," he added.
Adi Mokoiwaqa (Koi), who hails from Nasaqalau, Lakeba, with maternal links to Qalikarua in Matuku, Lau, works as a New Zealand passport officer.
The couple courted each other for four years before they decided to settle down.
Viliame had proposed to Koi before he carried out the traditional lakovi ceremony or to seek official permission from her family.
Koi said she didn't expect a ring, but it was enough to make her willing to settle down.
Families and friends travelled down to Wellington for their big day last weekend.
Dressed in their traditional Fijian masi and mats that paid ode to their respective villages, the couple said "I do" at the St Augustine Anglican Church.
The wedding theme was tropical.
"We wanted to have a NZ wedding, but with a Fijian twist," said Koi.
"We wanted to incorporate our culture by having Fijian flower table names, designs, kalavata and wearing traditional attire for the ceremony."
The wedding was in their words "short and sweet" and witnessed by at least 160 guests.
"Knowing that we're actually married at that point was such a relief," said the couple with finality.