Weather watch: Rain to affect the country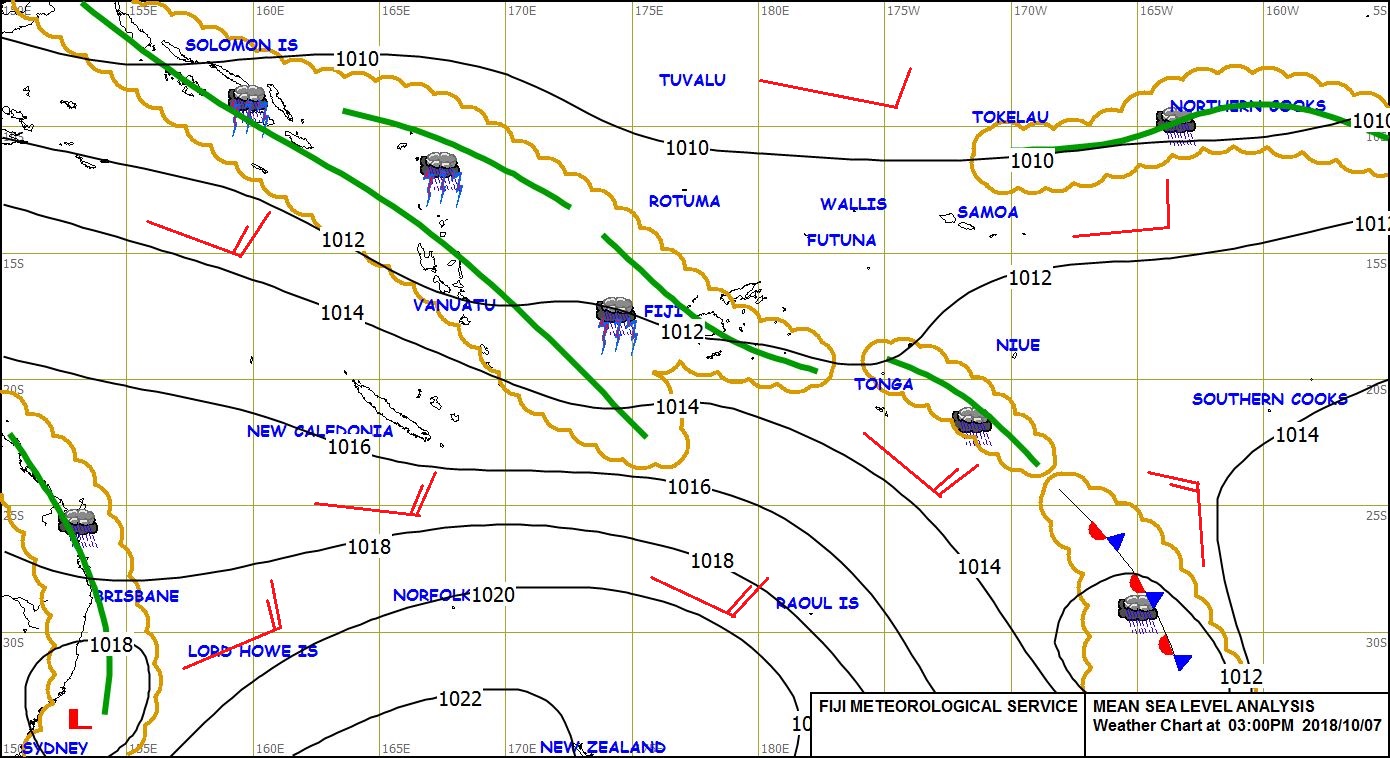 KEEP those umbrellas and raincoats handy as the weatherman says the wet weather will affect the country until Tuesday (October 9).
The weather bulletin issued from the National Weather Forecasting Centre in Nadi at 3:42pm yesterday says a trough of low pressure lies slow moving over the group from the northwest.
Associated cloud and showers is expected to affect the country till Tuesday.
As for the forecast to midnight tonight for the Fiji group expect occasional showers over most places.
Isolated thunderstorms and heavy falls are also expected.
Moderate east to southeast winds will be accompanied with moderate to rough seas.
The outlook for Tuesday there will be occasional showers over most places.