Weather watch: Low pressure East of Fiji group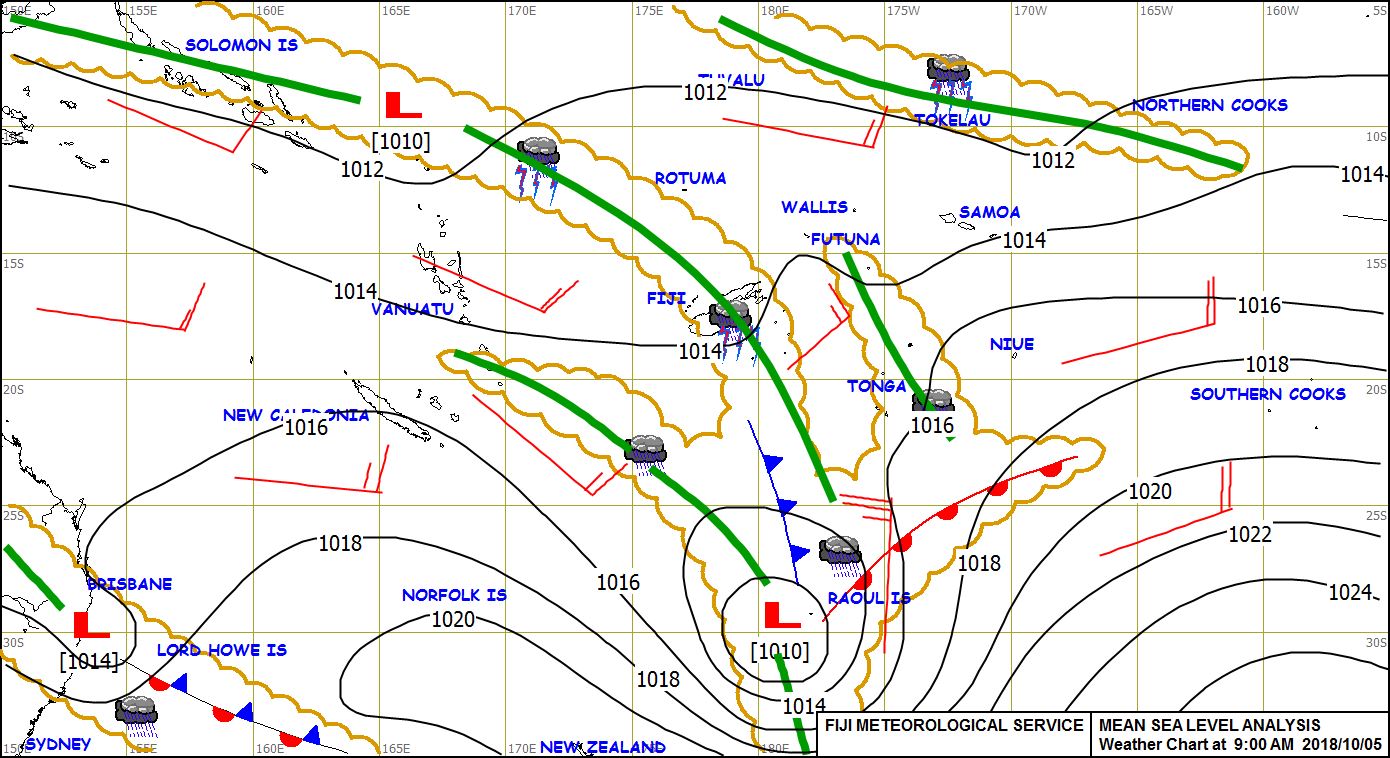 THE trough of low pressure that was anticipated to bring heavy rain is now east of the group and is moving further away towards Tonga.
However, according to the National Weather Forecasting Centre, there is a weak trough lingering just to the West of Fiji with a dominant moist North-easterly wind flow over the group.
Associated cloud and showers are expected to affect the country till later tomorrow.
Expect cloudy periods with some showers over Vanua Levu, Taveuni, the northern, eastern parts and interior of the other larger islands.
Isolated thunderstorms and heavy falls is expected in the afternoon or evening.
For the rest of Fiji, expect fine weather apart from isolated afternoon or evening showers.
Meanwhile, a strong wind warning remains in force for Lau waters and Koro sea.