Visually impaired man gets key to new home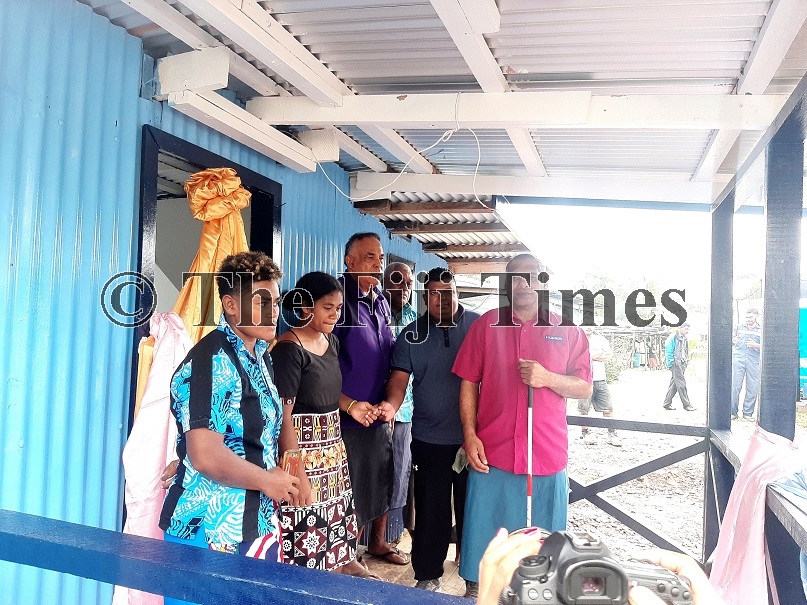 Visually impaired, Tailasa Pau,58,  was handed the key to his new home constructed by Basic Industries Limited at Namuka-I-Lau near Veisari in Lami today.
The Fiji Times highlighted his two nieces' plight on June 21, who were looking after him, after he lost his eye sight more than four years ago.
The 58-year-old couldn't hold back his tears when being interviewed by journalists.
He said he never expected the assistance after their story was published in the newspaper.
"This is the first time that someone has actually given me a new home," Mr Pau said.
"I want to thank The Fiji Times and Basic Industries Limited for helping us.
"Before the toilet and bathroom was outside but now everything is now built inside my new two bedroom home."
Basic Industries Limited chairman Sakiusa Raivoce said he was touched after the article was published in The Fiji Times.
"This is our corporate responsibility," he said.
"Every day wealthy people drive past this settlement but never noticed such that this man was in need, until his story was highlighted in the newspaper.
"I am the kind of person who doesn't blow his own trumpet but I do have a big heart."