Villagers claim unsafe water supply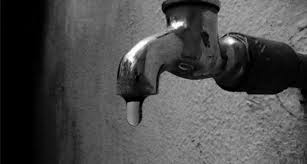 THE unsafe drinking water supply to about 100 villagers of Cakaudrove for the past decade has been a major concern.
The villagers of Nayagalevu in Vaturova district raised this matter yesterday with the assistant Roko Tui Saqani Pauliasi Taukenikoro, during a Government outreach program.
Villager Sireli Tuinabavatu told the team that their plea for safe water supply had fallen on deaf ears.
The water from the pipes, he claimed, contained rotten leaves and grass.
He said this was not the first time they had raised the issue.
Another villager Emele Tavoi claimed many government officials had visited the area promising to fix the water issue, but nothing had happened.
"We have grown tired and this time I hope something is done," Ms Tavoi said.
"A lot of government officials have come and asked about our water issues, but nothing has changed and we keep drinking and using contaminated water.
"The source of water sits in a farming area and we have been told that it has been leased as well.
"So we need to find another area to put our water source and one that does not have to be leased."
In response, Mr Taukenikoro said he would inform relevant authorities about the issue.
"This needs to be attended to and we will also inform the district officer of Saqani because it's genuine," he said.
"It will also be proper to have an area that is not under lease."