Vegetables on wheels – COVID-19 can't keep Pritil down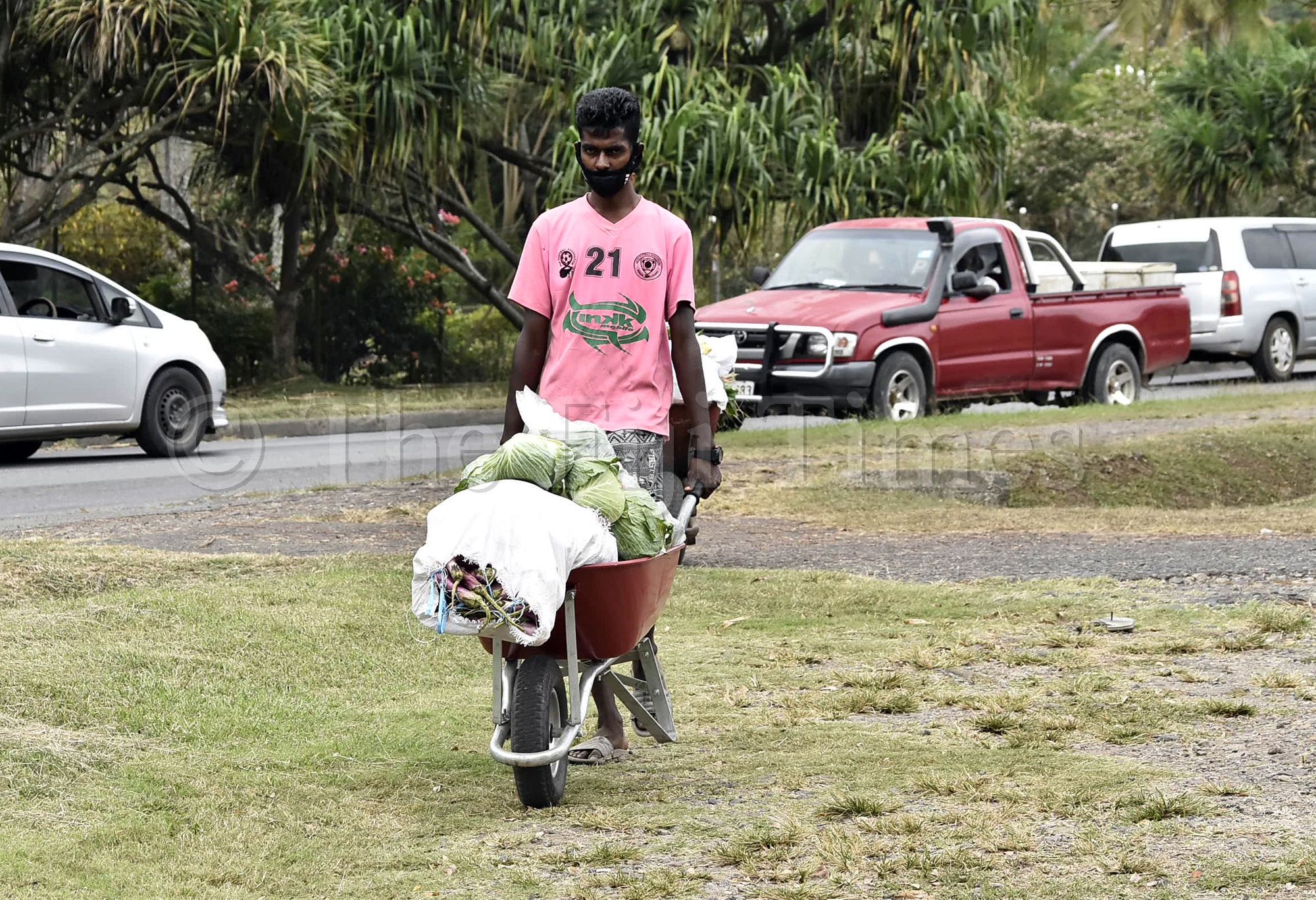 Twenty five-year-old Pritil Pritesh Sharma was looking forward to starting the sugar cane crushing season this year after spending last year on Vanua Levu where he took care of more than 100 acres of sugarcane land.
This year, however, with the second wave of the COVID-19 pandemic further impacting the economy, the Labasa native is plying his trade in Lautoka during the past four months.
"I came to visit my parents in December 2020 and I was supposed to return in May, but the borders closed and I could not go back," he said.
"I'm a sugarcane farmer and I wanted to go back in time for the new harvesting season. Usually I send money to my parents every time I get paid from farming.
"Right now I can't do that."
He said faced with a lockdown that prevented him to return to his stable job, he began searching for other means to look after his family.
"None of us work at home so I needed to look for something that could take care of everyone.
"I was supposed to go back to Vanua Levu, but because we couldn't afford to pay for my fare I had to stay back."
Mr Sharma's answer to the crisis he faced was a wheelbarrow he borrowed from a neighbour.
"I managed to get the wheelbarrow from my neighbour and decided to get some vegetables from the market.
"With the wheelbarrow I started taking the vegetables around Lautoka selling it to people."
He said he could not let the lockdown and the restrictions stop him from taking care of his family.
"If I don't do this we wont survive. It's a difficult job because I'm walking around in the hot sun in Lautoka, but I am willing to do it.
"If you are healthy and you can still work then you should do what you have to do to take care of your family.
"For me this is it. I push a wheelbarrow all over Lautoka selling vegetables."