Utility company pays out interest
26 October, 2021, 6:05 pm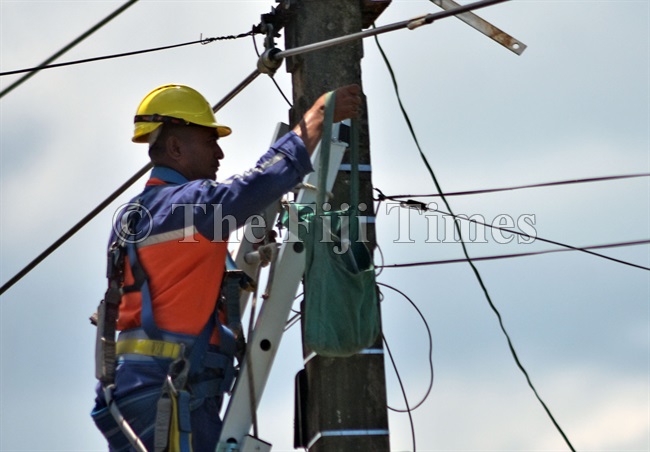 Energy Fiji Ltd has started paying interest to customers on their security deposits held by the company.
The Office of the Auditor-General (OAG) had recommended in its 2019-2020 Audit Report on Public Enterprises and Other Entities report that EFL should credit 1 per cent interest to customer accounts from the $44.74 million kept as security deposits.
In a notice to customers on October 14, EFL's general manager customer services Annabel Ducia said the interest payment was in line with Section 20 (3) of the Electricity Act 2017 which required the utility company "must pay interest, at such rate as may from time to time be fixed by the public electricity supplier with the approval of the regulator, on every sum of $1 so deposited for every three months during which it remains in the hands of the public electricity supplier".
Ms Ducia said the Fijian Competition and Consumer Commission had approved EFL to remit interest on the consumer security deposits of its customers.
"Such remittance was to be done for every quarter to all its customers' electricity accounts," she said.