US military aircrafts draws attention
18 September, 2019, 12:51 pm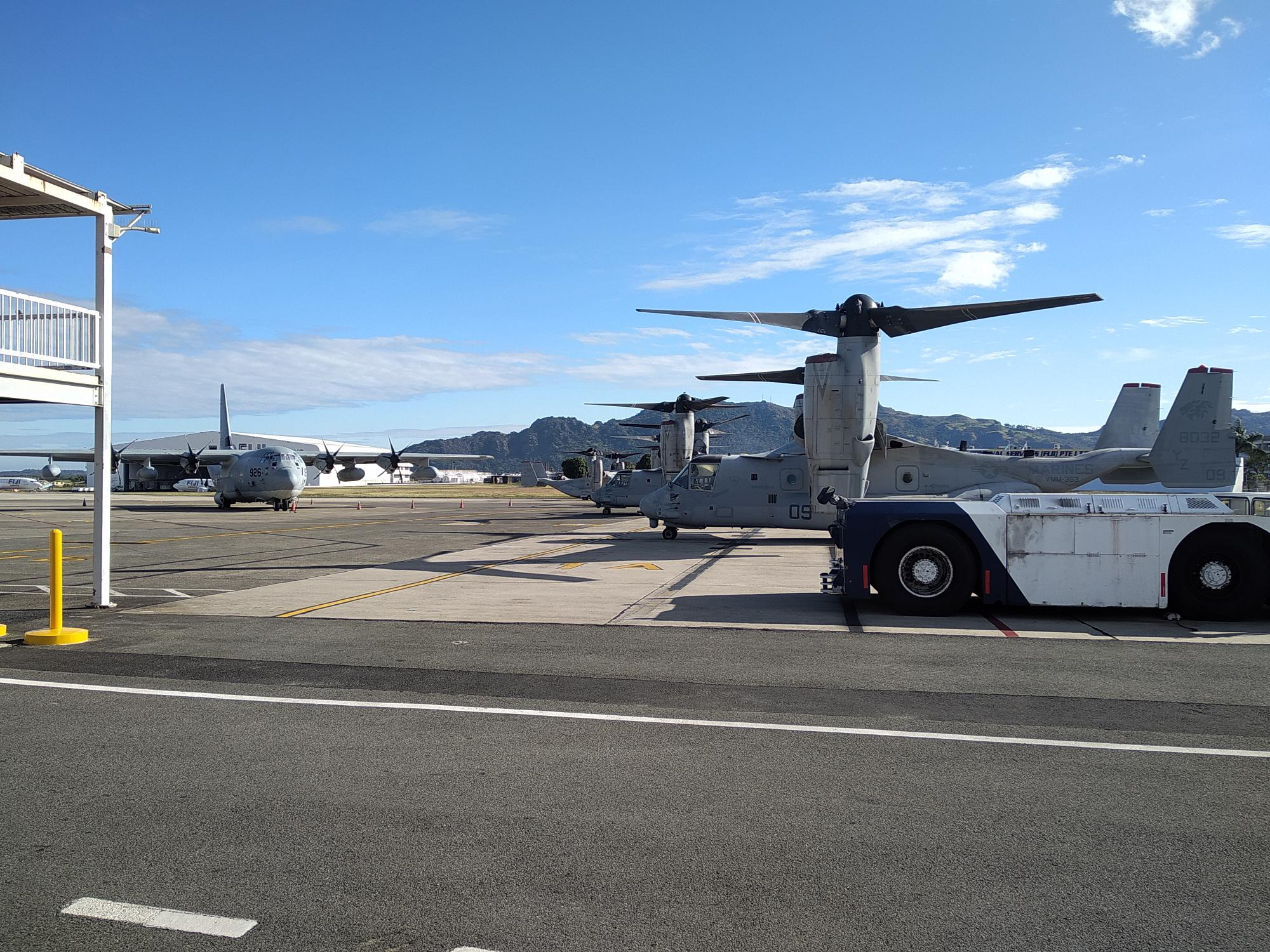 SIX US military aircraft including four Bell Boeing V22 Ospreys and two Hercules touched down at Nadi International Airport yesterday.
While Hercules have visited Fiji before, the arrival of the Ospreys are believed to be a first.
The unusual troop and cargo carriers drew a lot of attention from curious onlookers.
A US Embassy personnel clarified the aircraft were just in transit to Australia and were not part of any operation in the Pacific.
"I am sorry but I don't have any further details," she said.
The six military planed flew out this morning.