UNICEF-US partnership to support Fiji's and regional countries' response to COVID-19
23 October, 2021, 6:30 am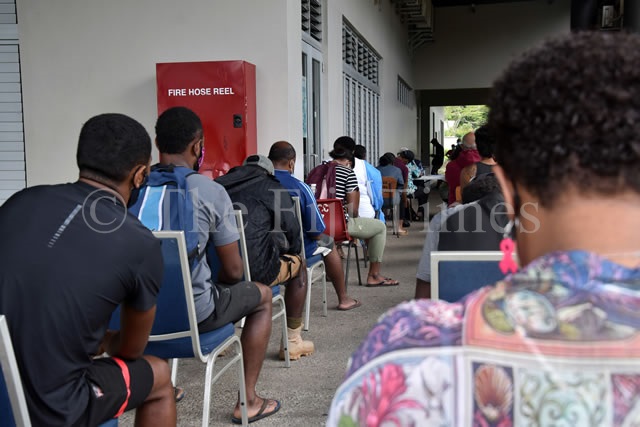 Fiji is among Pacific island neighbours that will benefit from a US$1.9million (approx. FJD$3.9m) partnership to support governments around the region with preparedness and response plans for COVID-19.
This partnership between UNICEF and the United States government through the United States Agency for International Development (USAID) was announced yesterday.
Other countries that will benefit include Federated States of Micronesia, Kiribati, Nauru, Republic of Marshall Islands, Solomon Islands, Tonga, Tuvalu and Vanuatu.
"Pacific Island countries remain vulnerable to COVID-19 outbreaks even though COVID-19 vaccination coverage is increasing. The support from the United States will enhance the efforts of Pacific Island governments in ensuring that their populations are protected as they begin to reopen their borders," UNICEF Pacific Representative Jonathan Veitch said in a joint statement.
"This new fund will enable UNICEF to further support the government partners to boost vaccine uptake among populations to reach higher coverage."
Acting USAID Mission Director for Philippines, Pacific Islands and Mongolia Sean Callahan said delivering more COVID-19 support was part of ongoing efforts by the U.S. government to empower their "good friends and neighbours in the Pacific".
"USAID's ongoing partnership with UNICEF will provide additional critical COVID-19 care to communities in several Pacific Islands countries that will help us overcome this devastating pandemic," Mr Callahan said.
According to the joint statement, the US government – through USAID – has provided nearly $44million to assist Pacific Islands countries, including Fiji, to combat COVID-19 and to protect the health and livelihoods of communities in the region.