UN chief says tax pollution, not people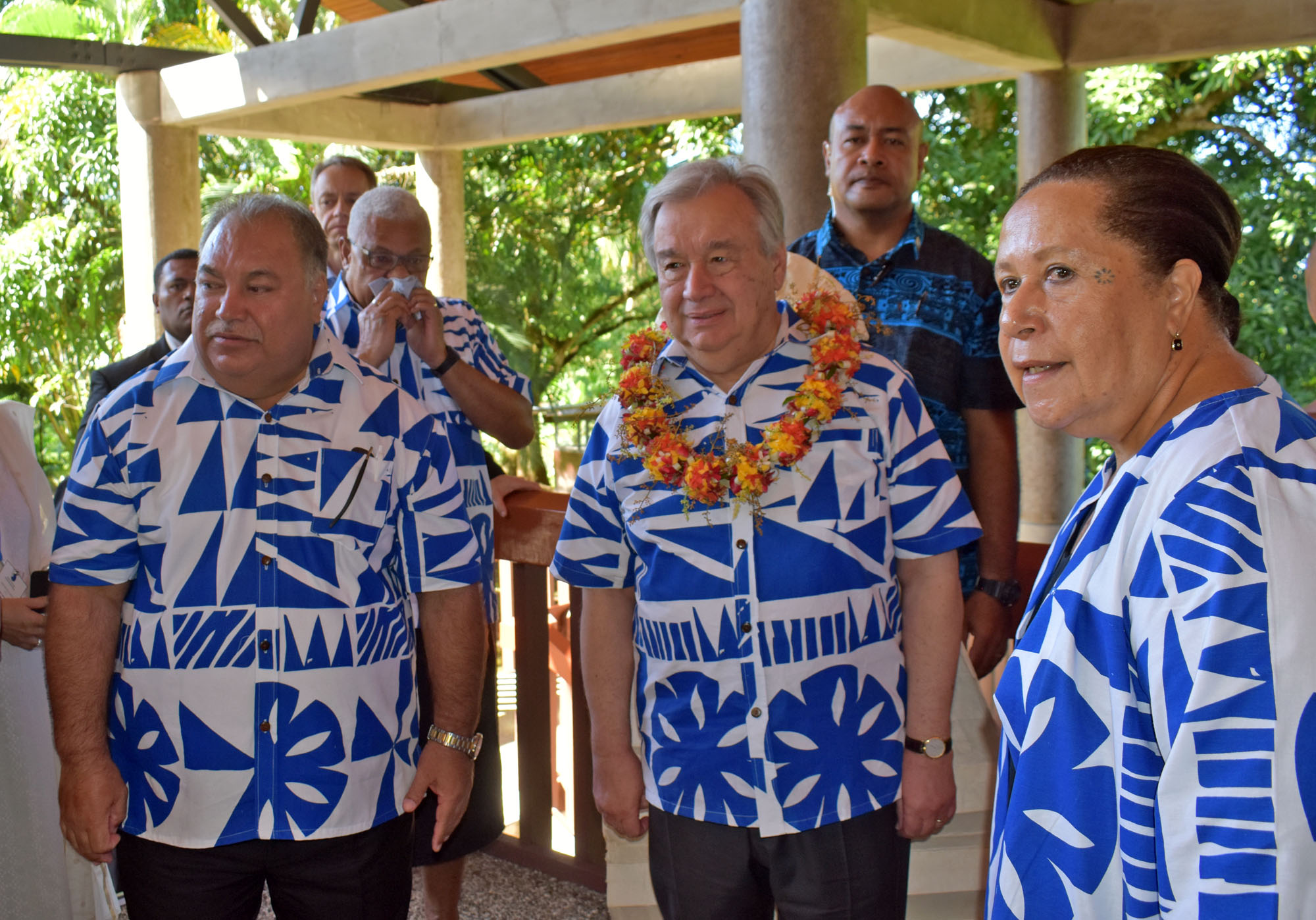 SHIFT taxes from salaries to carbon to stop subsidising fossil fuels and to stop building new coal plants by 2020 was UN Secretary-General Antonio Guterres' call when he addressed Pacific leaders at the Pacific Islands Forum in Suva.
Mr Guterres is on his first official visit to the Pacific, including Fiji.
Yesterday, the head of the UN body addressed Pacific leaders at the Pacific Islands Forum in Suva and pleaded with leaders to stop taxing people, but instead tax pollution.
He said taxpayer money should not be used to boost hurricanes, spread drought and heatwaves, melt glaciers, and bleach corals.
Mr Guterres said it needed to be made clear that the world could not have an increase in temperature at the end of the century more than 1.5 degrees.
He said the world needed to accept that there was a need to achieve zero emissions in 2050. He said this was achievable, but it required transformational action.
"That is one of the reasons countries need to tax less salaries, more carbon. I've been saying that subsidies to fossil fuel need to end," he said.
"It's not acceptable that taxpayers money is spent subsidising fossil fuels to make the oceans rise, to spread storms, to increase droughts in several areas of the world, to make glaciers melt.
"We need to make sure to tax pollution, not people and that we do not subsidise what's destroying the environment. It is possible to achieve our goals, but we need decisions, political will and transformational policies to allow us all to be able to still live in peace with our own planet."
Mr Guterres also said "we need a green economy, not a grey economy".
He said it was not only the Pacific that was at stake, but the whole world.
He added the continued leadership of the Pacific region would be critical and he would count on the strong engagement of the Pacific leaders.
"As we look ahead, your voices will remain crucial in global negotiations," Mr Guterres said.
"Your experiences underscore the urgency of the threat.
"The Pacific has a unique moral authority to speak out. "It is time for the world to listen."