UK Olympic gold medalist Tom Daley knits Tokyo Games inspired cardigan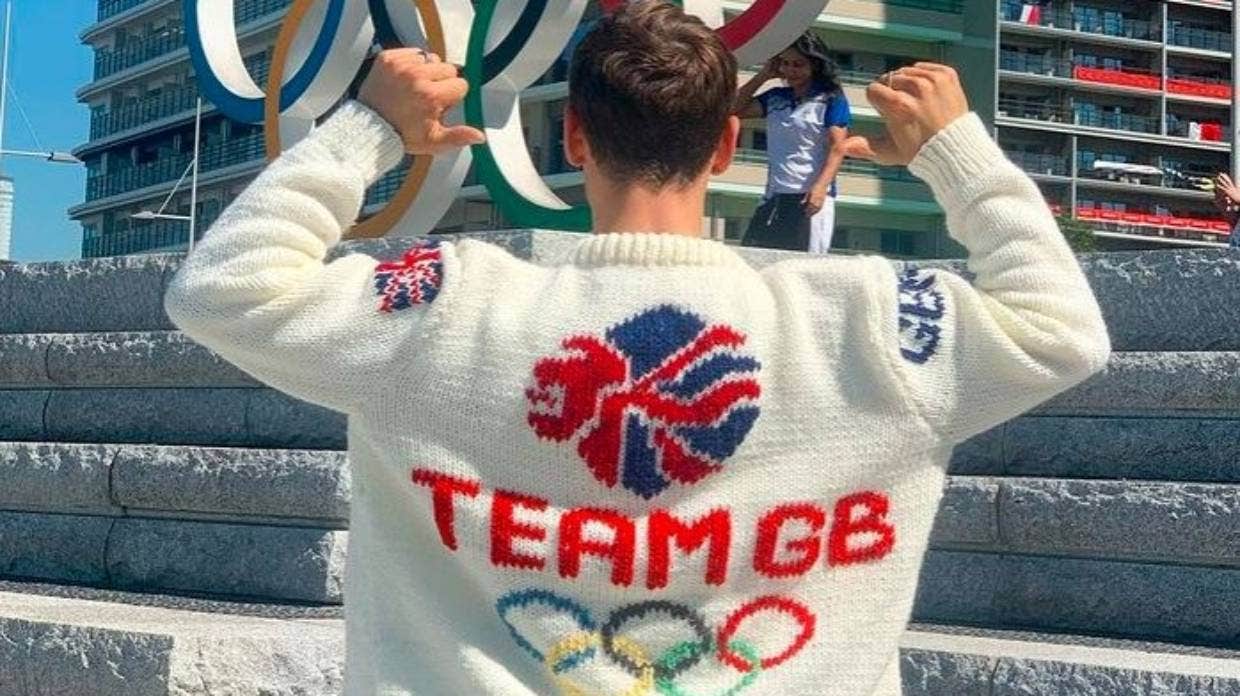 If knitting was an official Olympic sport, Tom Daley would be in the running for a gold medal.
The British Olympian has made a cardigan inspired by the Tokyo Games, which he revealed on his Instagram page dedicated to knitting and crochet.
Daley, who won a gold medal in the men's synchronised 10 metre platform in Tokyo, picked up knitting during the Covid-19 lockdown in the UK.
His crafty skills have caught the attention of many fans and Olympic spectators over the course of the Games. Photos of him knitting a jumper for a dog while sitting in the stands during some of the women's springboard competitions quickly spread across social media.
On July 29, Daley's 'madewithlovebytomdaley' Instagram page had 130,000 followers. A little over a week later, it has amassed 1 million followers.
Daley posted pictures of his newly created cardigan online on Thursday, saying he wanted to make something that would remind him of the Olympics to look back on in the future.
"I designed a pattern for the colour work that would signify everything about these Games," he wrote online.
The cardigan has the Team Great Britain logo on the back of it, while the shoulders have the Union Jack and GBR initials on them. 'Tokyo' in Japanese is written on the front of it.
Last week, Daley knitted a pouch to keep his gold medal safe and to stop it from getting scratched.
One of his followers commented saying they were: "Following the knitting progress more than the Olympics itself at the moment".
Another person commented saying the cardigan was: "Too amazing for words".