Trading resumes for KGF shares on stock market; voluntary suspension lifted
15 September, 2020, 2:20 pm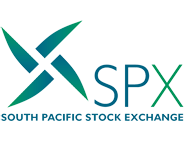 The South Pacific Stock Exchange (SPX) yesterday lifted the voluntary suspension in trading for Kinetic Growth Fund Limited (KGF) shares with immediate effect.
This followed the release of its 2019 audited financial statements and annual report as well as its 2020 half year financial results.
The voluntary suspension request was related to the entity's delay in producing the audited financial statements to the market in a timely manner according to the SPX Listing Rules.
In a market announcement issued via the SPX, it said this was because of the delays in the finalisation of accounts of one of its subsidiaries, and the need to make necessary amendments to the accounts related to an associate entity. This  in order to better align KGF's audited accounts with the evolving accounting standards.
It stated that given the delay in finalisation of the 2019 audited accounts, there had been consequent delays in the release of KGF's 2019 annual report and 2020 half year financial results.
SPX acting CEO Pretesh Prasad said: "As the front-line regulator of the stock market, SPX had been closely monitoring the activities of KGF to ensure adequate and timely information was released to the KGF shareholders to assist them in making informed investment decisions."
"The request by KGF for voluntary suspension in trading of its shares has allowed SPX to maintain an orderly market and avoid any ill-informed and speculative trading in KGF's shares."
Mr Prasad added that during the process, SPX also ensured that all relevant information was disseminated to the licensed stockbrokers and the investment community to keep them informed on the latest developments in the matter.
Trading in KGF shares resumed with immediate effect yesterday and licensed broker representatives are advised they now can execute KGF orders for their clients.