Tourism, jobs expected to rise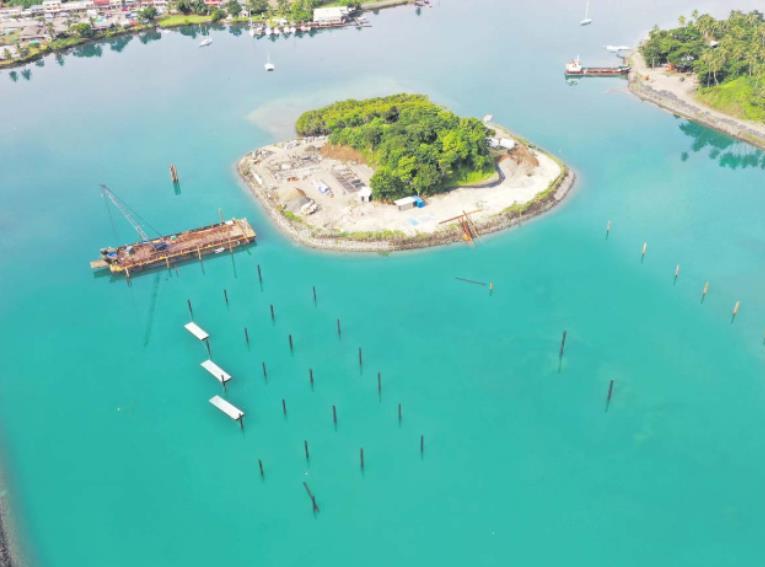 The completion of the much anticipated Nawi Island is expected to spur an increase in tourism which will increase employment opportunities and, more importantly, feed into and assist tourism and SME partners throughout the Northern Division.
In a media statement the Nawi Island management said they were working with other local stakeholders to form strategic partnerships to support one another, adding that they also anticipated no less than two dozen new businesses to commence in the Northern Division to support Nawi services.
According to the statement there are close to 100 people working on the Nawi Project, of which 90 per cent are locals employed on the project with key managerial positions in the development of Nawi Island also held by locals including sales and marketing, in-house legal counsel, finance and project, construction and operational supervisors and managers, including a marine biologist who will be starting in May to focus on environmental initiatives and innovations.
The Nawi team also noted that additional local jobs for the marina operations would also be on offer, with specialist training, as they move towards preparing for operation of the Marina in the coming months.
"Nawi Island have partnered with the Fiji Development Bank since 2015. The current total of investment is $80 million and investors are anticipating another $24m in 2022 to complete the Marina and Central Facilities on Korovesa.
"Nawi Island focus is on completing the construction of an anticipated Category 5 Cyclone Rated Marina, and Stage 1 of the Korovesa Central Marina Facilities," it said.
The marina contractors are GC Marine out of the Gold Coast, Australia and Marine Constructions Fiji Pte Ltd, who have subcontracted local company Concrete Solutions, to supply concrete for pouring into the Australian manufactured pontoon structures and to carry out some of the superyacht piling works.