Tokyo Olympics: Selfless act gets Aussie team mate on to podium as spirit of Olympics shines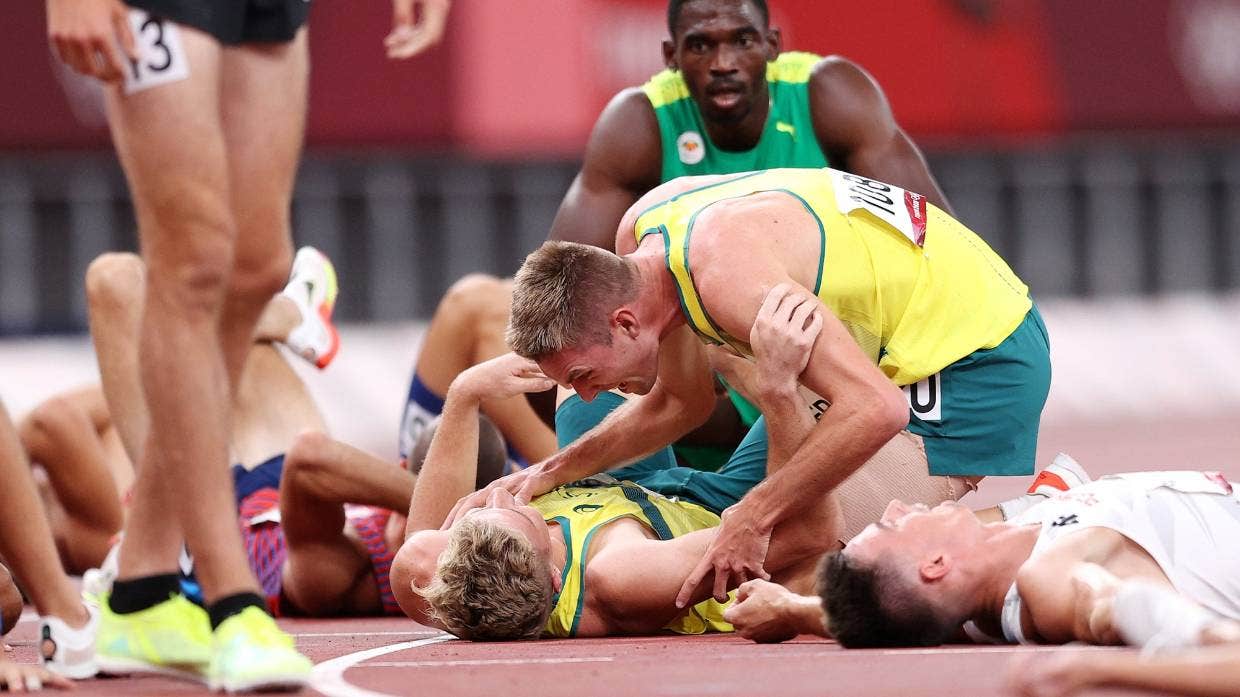 Ashley Moloney has won Australia's first decathlon medal – with a little help from his friend Cedric Dubler in one of the best examples of Olympic values at these Games.
Moloney claimed bronze in the gruelling 10-event athletic discipline but wouldn't have got on the podium without the selfless act of his team mate Dubler during the final 1500m leg in Tokyo.
Moloney entered the 1500m in third place on the points table but that looked under real threat as the 21-year-old struggled around the track in this last event.
Dubler, out of contention for a medal, could see his team mate wobbling and decided to sacrifice his own time to help his friend get on the podium, acting as a virtual personal pacemaker and yelling repeated encouragements.
He helped Moloney across the line in 12th place in a time of 4:39.19, and it was just enough to sneak home for bronze.
"He had me worried for a little bit then I just started screaming at him, and we got him there," Dubler, who ended the event in 21st, told Australian TV broadcaster Channel 7 after the dramatic finish.
Moloney felt he wouldn't have made the podium without Dubler.
"He (Dubler) was screaming. I can't repeat what he said. I could hear his voice bouncing in my cranium like a bat out of hell," Moloney said.
"I started hitting a wall at 800m, and I was a bit concerned, but I was like, 'Just stick to Cedric. Don't let him get too far away'. He screamed … like a nutter."