Tips for packing your holiday suitcase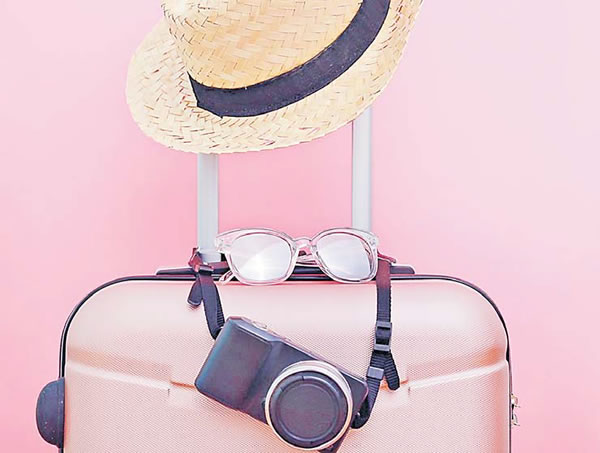 Whether its a weekend beach getaway or a family holiday, you'll need to pack your belongings and you'll want to pack it right. After all, there's a lot to consider when determining what to bring!
Save time, space, and sanity by learning how to pack a suitcase with a few simple and productive packing tips from website hccmis.com.
1. Narrow down your must-haves Half the battle of packing is determining what is essential to take with you. Limit yourself to five pairs of pants if you're going on a ten-day trip, including a few pairs of jeans and a few pairs of shorts. Lay it all out in front of you, and then get rid of one or two pairs that are similar to one another.
2. Arrange your clothes carefully using your favourite packing technique Learning the best packing technique for a suitcase or other type of luggage is essential.
Here are three techniques to consider: Folding clothes This is the most basic method of packing your clothes into your suitcase.
Lay out all your folded clothes. Then place soft clothes, which are the most flexible, at the bottom of your suitcase. Stack your longer clothing items, such as pants and long-sleeved shirts, on top of your soft clothes.
Finally, place collared shirts, sunglasses, and other accessories that require gentle handling on top so they don't get squished by bulkier items.
Rolling clothes Rolling your clothes can help you save space and prevent wrinkles.
It's a great method if you're traveling with a duffle bag or backpack and want to fill all the nooks and crannies.
It lends itself well to casual clothes and fabrics such as denim, knits, and synthetic fabrics. Bundle packing clothes Bundle packing your clothes is an alternative technique to rolling your clothes.
Instead of rolling, neatly wrap smaller clothing items inside of larger ones to create a bundle.
This is a good method if you're traveling with a suitcase or a flat-laying bag. This method also serves as an easy way to organise pre-planned outfits.
Toss in an extra bag for laundry It's easy to forget about needing to store your dirty clothes while you travel.
Separate your dirty laundry from the rest of your clothes by placing it in a separate plastic or fabric laundry bag with a zipper that keeps in smells.