The sunny place
7 October, 2018, 12:47 pm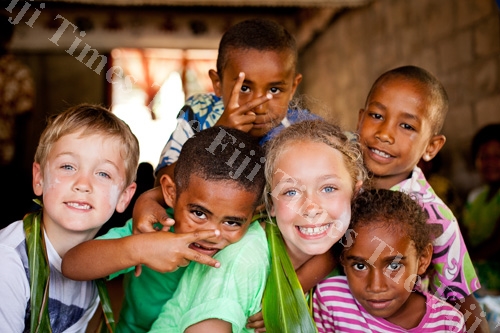 SIGATOKA in the itaukei language literally translates as the Sunny Place (Nasigatoka-. "Na" The "siga" Sunny "toka" Place).
According to old residents of the area, it was originally called Tubaniwai during times of tribal warfare.
Today it is one of the famous stopovers for travellers passing through to Nadi or Suva.
It is also a town steeped in history and flanked by breathtaking landscapes and forests.
Except for the recent fire that razed three shops earlier in the week, the town continues to draw many people to it.
It's a great place to spend the day, meandering up and down interesting side streets, in and out of small arcades, perusing local shops and handicraft stalls.
The town is located about 5kms from the river mouth on the bank of the Sigatoka River.
According to old-time resident Bob Kennedy, the sleepy town grew from a little settlement called Lasilasi and if you look carefully, you can still see some of the original buildings on the east bank today.
"In the early 1900s, the CSR Co in Lautoka extended cane farming from the traditional location of the west of Viti Levu into the Sigatoka Valley. No road existed at the time with the purpose-built railway providing the only transport facility between centres," Mr Kennedy said.
"The railroad that joined Nadi to Cuvu took four years from (1910-1914) and followed the beautiful coastline.
"The development of Sigatoka Town is likely due in part to the opening of one of Fiji's oldest supermarkets.
The store was erected to service the local sugar-cane farming settlers and government officials with supplies delivered by boat from Suva to the purpose built river jetty- which is still used today."
Mr Kennedy added the first road into the area was built in 1932 linking Nadi to Sigatoka.
The Colonial Government subsequently established a District Office in Lawaqa and Sigatoka was officially declared a town on June 1, 1936.
"Sigatoka Town established itself as the small town with a big heart. The people of the Coral Coast are proud of their town and work tirelessly to ensure it is an inviting destination for tourists."
Today, Sigatoka is a hive of activity with locals and tourists shopping side by side. Central to the town is a bustling municipal market with daily offerings of fresh fruit and vegetables from the Sigatoka Valley – an area often referred to as the salad bowl of Fiji.
The town of Sigatoka was the first place in Fiji to place a ban on plastic carrier bags.