The origin of COVID-19 – Investigation fails to reach verdict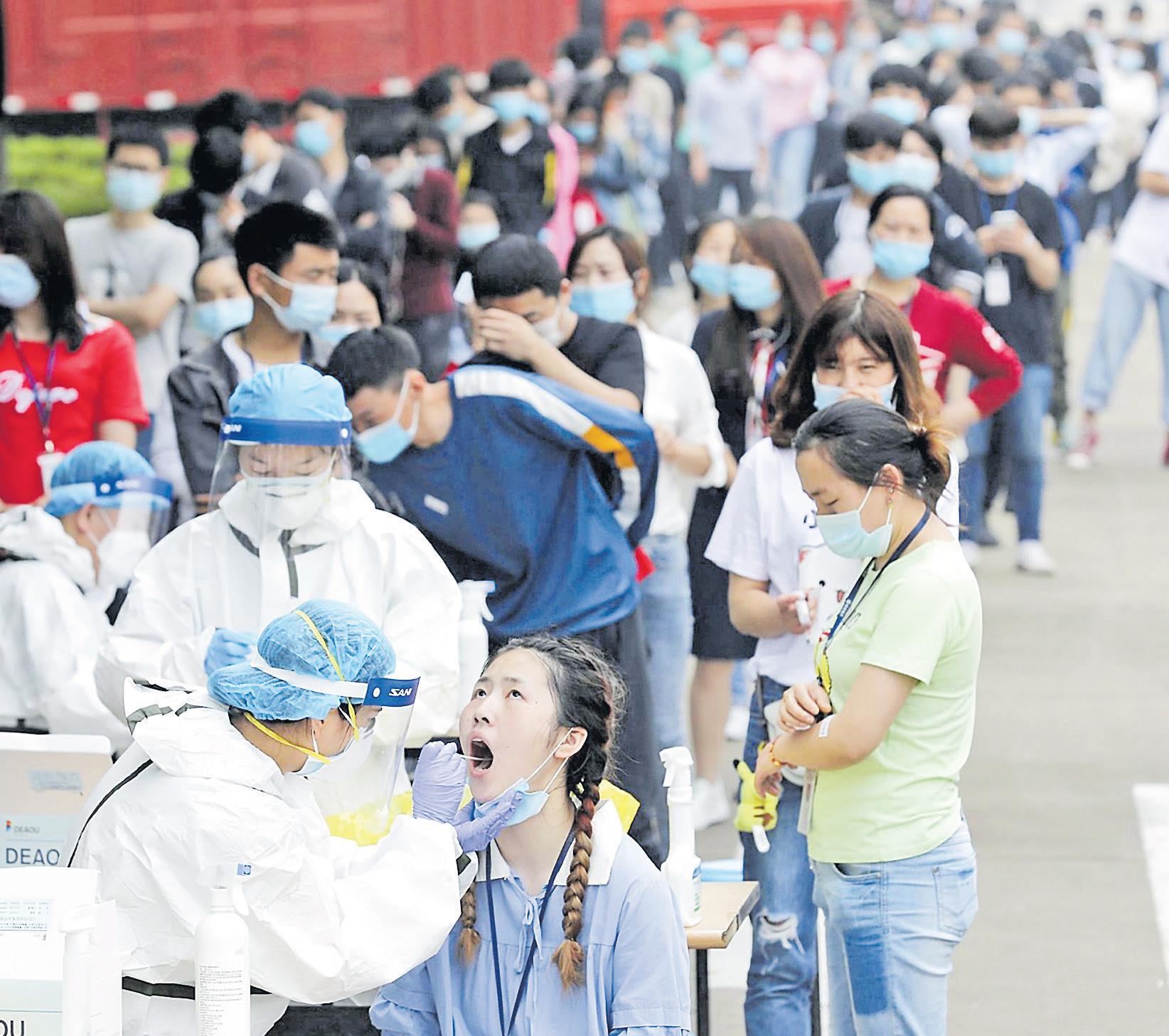 About 18 months after its first discovery in the city of Wuhan in China the deadly coronavirus continues to unleash its fury without showing any signs of retreating as is evident from the growing surge in both new infections and fatalities.
The global death toll has now surpassed 3.8 million.
Meanwhile, the mystery surrounding the origin of COVID-19 remains elusive.
The WHO sanctioned investigation has failed to reach any decisive verdict as to the origin of the virus.
However, their report concludes that in most likely scenario the virus started in an animal and was transmitted to a human through a host.
These findings are being challenged by a group of prominent scientists who have called for a deeper probe including the possibility that a laboratory accident released the coronavirus.
Therefore, in the absence of any definitive proof both hypothese cannot be ruled out.
Time will tell if all the all the stones will be ever turned to get to the bottom of this.
Risk vs hazard
Meanwhile, the sudden resurgence of the outbreak has caught us in a desperate situation.
The decision to ease the restrictions imposed on containment zones on the face of rampant cases of new infections drew strong criticism from many who felt it was a premature move.
The rancour seems to stem from their concern for the safety and wellbeing of the public particularly when the relaxation was inconsistent with the ministry of Health advisory that "when you move, the virus moves with you".
Be as it may, we were caught between the rock and a hard place.
There was mounting pressure and a quick decision had to be made whether to prolong the agony of those whose livelihood was under threat or take the risk of reopening the borders.
In the final analysis I guess it was a choice between the two devils.
Welcome to the new normal
In his national address the Prime Minister of Singapore was very forthright when he warned his fellow citizens that "one day this global pandemic will subside, but I do not expect COVID-19 to disappear. It will remain with humankind and become endemic. The virus will continue to circulate in pockets of the global population for years to come".
In other words that is the reality we all must learn to live with.
Although we are already reeling from the shock we are yet to experience the full impact of the pandemic.
If only we had the crystal ball to prophesise the future after COVID-19. However, one thing is for certain, for most of us life will not be the same again.
We all will be affected by it in one way or the other; that is inescapable.
We have survived SARS, spanish flu and ebola and we will defeat COVID-19, but the war with this invisible enemy will be longer and fiercer.
This is not the time to plunge ourselves into an abyss of despair and wait around for a magic wand to emerge from the sky.
For every setback is a setup up for a comeback.
As Albert Einstein said, in the middle of difficulty lies opportunity.
The onus is now upon us to exploit those untapped potentials to gain full advantage.
Building new business culture
During the lockdowns it was the nonessential and small businesses who were hit the hardest as they were already disproportionately affected by pandemicrelated shock.
For SMEs like barber saloons, restaurants, coffee shops, sweet sellers, etc. and their employees their weekly earnings is the only lifeline.
Their loss is irrecoverable.
And to add to their woes, they still have to meet their rental, loan repayments and utility charges which may force some of them to shutdown permanently.
Some of them are bleeding and need a shot in the arm to get back on their feet again.
COVID-19 has changed the landscape of how businesses used to operate.
If we do not align ourselves to the changing environment then we will be left behind.
As a priority we need to reconfigure our business models to better position ourselves to realise th growth opportunities.
Big businesses also have a corporate social responsibility to bail them out of their financial doldrums.
It's all about showing compassion in a time of need.
It is time for them to ask what we can do to support the small businesses to get through the crisis.
Some of the means through which assistance could be channelled include: Offering easy and interest free credit terms; Outsourcing some of its operations; Reduction on rental charges; and Moderating requirements for procurement and subcontracting to make them more accessible fo SMEs.
Similarly, government ministries and statutory organisations should also consider contracting out some of its auxiliary functions.
Apart from lowering operational cost it will also allow them to concentrate on their core role thus improving efficiency and quality of service.
Enabling environment
Our tourism industry became the biggest casualty of the pandemic leaving our economy in dire straits.
One of the lessons learnt is never put all the eggs in one basket.
Yet there seems to be no urgency to create new baskets to spread across the eggs.
Our best strategy lies in exploiting opportunities for diversification targeted at economic recovery and building resilience.
This is essential for increasing productivity, creating jobs and boosting our economy.
While contributing to the debate in Parliament on the subject of "growing the economic pie" NFP leader Prof Biman Prasad was spot on when he pointed out that Fiji needed conducive conditions and systems that attracted foreign investment that would pave the way for a real economic boom (FT 4/6).
It is therefore imperative to formulate new incentive packages that are compatible with the current business environment.
New and innovative approaches needs to be tailored for stimulating investment in a wide range of industries to capitalise on the opportunities available under various free trade agreements.
Definitely it has to be much better than the schemes and incentives in place.
Need to think outside the box
To salvage the ailing economy TFF/TFZ Scheme was introduced by the Government in 1987 with the aim of revitilising economic growth through increased capital inflow and investment to create employment opportunities and to boost our exports.
It offered a package of incentives including duty exemptions on capital goods and raw materials and 13 years tax holiday.
By 1992, 119 tax free factories were in operation of which 54 per cent were locally owned, 16 per cent were joint ventures and 30 per cent were wholly foreign owned collectively employing close to 92,000 workers.
In contrast, its successor tax free region scheme which was established in 2016 has failed to attract much interest from investors.
An evaluation needs to be undertaken to diagnose its inefficacy.
Another sector that holds a lot of potential but has largely remained unexploited is the development of cottage industries.
It can contribute significantly towards boosting our rural economy thus improving the livelihood of our rural dwellers.
SELWA NANDAN is the secretary of the Fiji Girmit Council. The views and opinions expressed are his and not necessarily shared by this newspaper.