The Diary of Reverend David Cargill – Part 42
7 October, 2018, 12:14 pm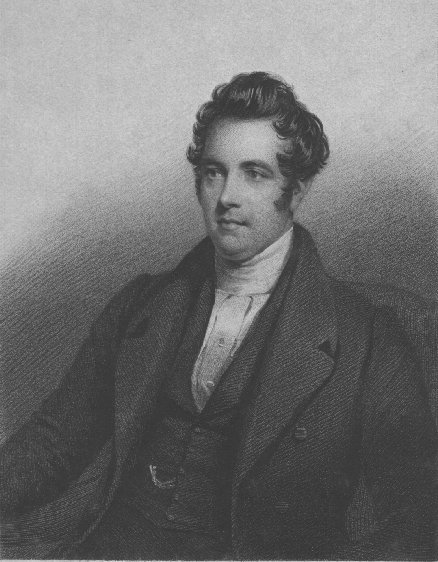 REVEREND David and wife Maggie welcome their sixth child while Ro Veidovi of Rewa is taken to the US to be trialled for murder. This is the account of the late Reverend David Cargill from the book "The Diaries and Correspondence of David Cargill, 1832-1843," edited by Albert J. Schütz and published by the Australian National University.
Friday, May 22, 1840
Maggie was considerably better this morning, though not quite well. At Lajike's request I accompanied him on board the Peacock. Tui Dreketi had left before we arrived at the vessel. Captain Hudson was glad to see us, and happy that the people had not annoyed us. Veindovi was in irons. He acknowledged that his crime was great, and that he merited punishment. Captain Hudson informed me that he intended to take him to America, to show him many of the vessels of war, that this might form an idea of the extent of the power of the Americans, in punishing those who kill or molest the crews of any of their vessels. He wished also to introduce him to Missionary Societies, – to teach him Christianity to imbue his mind with a love of virtue43.
Saturday, May 23, 1840
This morning my dear Maggie appeared much better; and was very busily employed in making preparations for her approaching confinement. I translated the regulations which relate to the intercourse of the Fijians with Foreigners.
Sunday, May 24, 1840
Mrs Cargill was much better this morning, but not sufficiently well enough to attend divine service at Rewa. Being detained longer than usual at Rewa, my dear Maggie came to the side of the river to ascertain the cause of our delay. When I returned home she had retired to bed, being much fatigued.
Monday, May 25, 1840
This afternoon we received intelligence from Suva. A few of Ravulo's people have imitated his example and turned from heathenism to the worship of Him who rules in earth and heaven. Mrs Cargill was not much indisposed, but fatigued toward evening in consequence of her exertion in preparing clothes for the expected little stranger.
Tuesday, May 26, 1840
During the course of the day, Maggie was tolerably well. In the evening she walked to Mr Jaggar's house. During my absence she wrote to Mrs Jaggar for a little laudanum. She retired early to bed. (She never rose again.)
Wednesday, May 27, 1840
About 4:30am Maggie awoke me and told me to get up, as she felt herself very poorly, and thought the child would soon be born. I conversed with her a few minutes without getting out of bed. She at length told me to make all possible haste. I immediately got out of bed and began to put on my clothes but was obliged to run half dressed. I woke Joeli Bulu to heat water and ran to tell Mrs Jaggar that Mrs Cargill needed her assistance. I hastened back and was soon followed by Mrs Jaggar. We were both employed in making preparations, and in a few minutes my dearest wife made me the father of our sixth child – a stout beautiful girl. Although we did not expect the child for a fortnight, yet it seems full grown and is very fat and lovely. We think that labour was prematurely brought on, in consequence of the weakness of the mother's body occasioned by the disease which has been lingering about her during the last eight days. The child was born about 5am. After the birth of the child, the diarrhoea ceased and she appeared to be doing well. I was truly thankful and happy. But a worm of affliction was at the source of my earthly bliss. A short time after the birth of our dear child, a haemorrhage came on, and speedily reduced Mrs Cargill to a state of extreme debility and helplessness. We used every means in our power to stop the flooding, but it seemed to baffle our efforts. Life seemed to ebb apace. All colour fled from her cheeks. A death like paleness was spread over her lovely features. She was composed and tranquil. My heart was filled with anguish. I thought that the desire of my eyes was about to be taken from me and that I was to be left desolate and forlorn in this vale of tears. But the Lord heard our cries and prayers. A reprieve was graciously granted, and the wife of my youth was spared to me a little longer. The haemorrhage ceased, after the two mattresses
under her were wet through. Again did my heart beat high with gratitude and joy. But no sooner was this cause of apprehension removed, than the diarrhoea returned with increased virulence. Every medicine we gave her seemed insufficient and powerless. The pain in her bowels was great; but she bore it with much resignation and patience. The people of Burembasanga came this morning to erect our new dwelling houses45. They made a great noise. I had frequently to leave my Maggie's bedside to give them directions. They are building us a large house and I look forward to the enjoyment of many happy days under its roof. May our Heavenly Father grant us grace to live to his glory.
Thursday, 28 May, 1840
The dysentery still continues, – the baby is quite well and seems desirous to suck. Her mother has not much milk. May our Heavenly Father rebuke the disorder and restore my Maggie to health and strength.