Super Rugby coaches could run NZ under-20s as Craig Philpott departs
16 September, 2020, 1:12 pm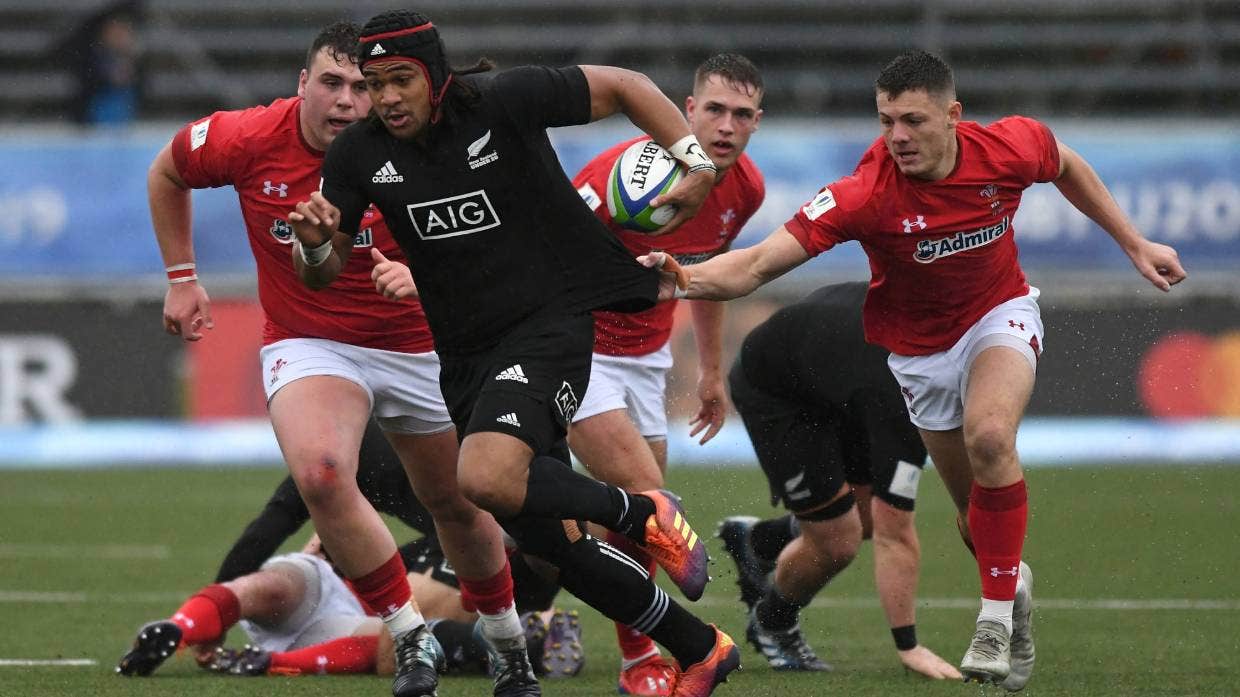 Craig Philpott's three-year tenure as head of the New Zealand under-20s program is officially over, and New Zealand Rugby could turn to Super Rugby for next year's campaign.
Philpott, whose contract was up this year, has been released by NZ Rugby after Covid-19 shredded this year's under-20s program, denying him the chance to improve on last year's disappointing campaign.
"We'll certainly open it up, [the job]" NZ Rugby Head of High performance Mike Anthony told Stuff on Tuesday.
"We've been really lucky blessed with the coaching talent we've been able to attract to that team.
"Depending on the timing of that competition [World Rugby Under-20 Championship] – it had moved a month later to July to align with the international windows – if that holds in that window it's whether we can consider Super coaches and so on.
"But when it's locked in, 'this is what the program looks like', then we can understand what coaches we get access to."
Using Super Rugby coaches would be a logical move for NZ Rugby, which is likely to host only two tests in New Zealand this year and has suffered a sizeable decrease in revenue.
The ongoing uncertainty caused by Covid-19 is another factor, with next year's under-20 schedule far from being locked down.
"Once we know what the program looks like we'll work through what management structure we'll need around it," Anthony said.
"[NZ Rugby player development manager] Matt Sexton does that now…He's working closely with World Rugby etc to see what next year will look like, and then we'll build a program to support that."
The New Zealand under-20s lost 24-0 to Australia in last year's Oceania tournament, and then finished 7th at the World Rugby Under 20 Championship in Argentina.
It was a disappointing end to Philpott's reign, which began with world championship title in 2017, but Anthony said that NZ Rugby remained "100 per cent" committed to prioritising player development rather than accumulating under-20s titles.
"The main driver of our program is the development of future professionals," Anthony said.
"The challenge with that is that with any team in black there's an expectation to win.
"That program would look really different if our total aim was to win a world championship.
"You'd pick a team early, you'd probably tour the northern hemisphere, so our players could get exposed to a very different style of play, which they get exposed at tournaments and sometimes struggle with."
New All Blacks Cullen Grace and Tupou Vaa'i are the most prominent graduates from the 2019 class, and have already made their mark at Super Rugby level.
Remarkably, Taranaki lock Tupou is so young he would have been eligible for the under-20s again this year, and Anthony was satisfied the program were serving its purpose.
"The program has been judged by the outcomes at World Champs, and we were really successful in 2017 and 2015, and prior to that for four years in the early inception, but we measure on our scoreboard around conversion rate," he said.
"The piece we are looking at is, 'How many of those guys become professional players?' Our is to develop players so pro coaches want to select them, and ultimately they go on to All Blacks.
"On average we've been sitting around 65 percent conversion rate [for Super Rugby]."
This year's World Rugby under-20 championship was canned after Covid-19 hit, but Anthony was confident that it would not harm the development of players who missed out.
"At the end of last year there were some regional assessments done on our wider cohort of players, about 100 players who were of interest, both in the 20s year and some of the young school talent," he said.
"They were assessed around the country, met some of the coaches, and a bit of a plan was put in place.
"There will some sort of program around these guys with a real development focus, working hand in hand with the provincial unions, academy programs and Super Rugby clubs."