Strategy endorsed
15 February, 2020, 9:50 am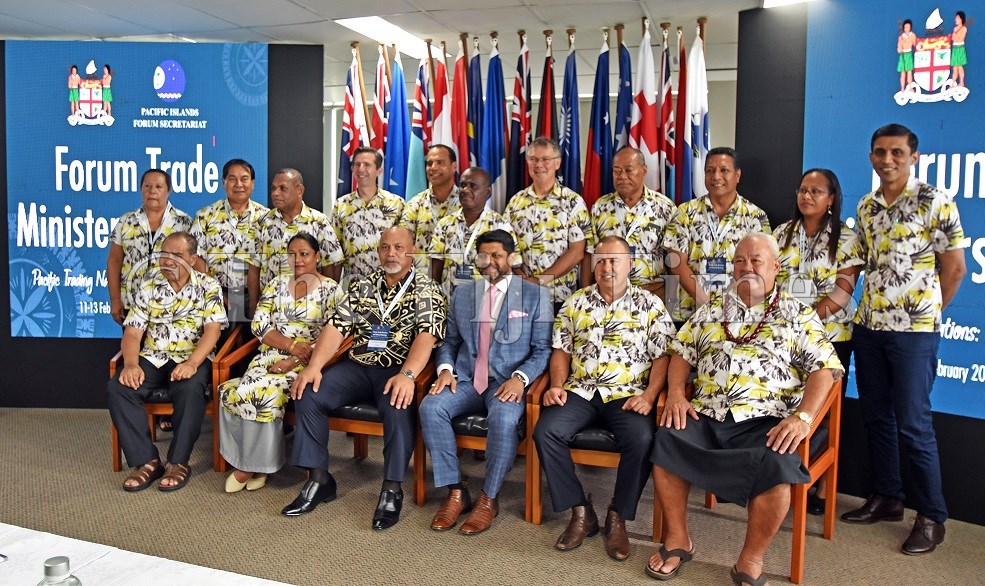 THE Pacific Aid for Trade Strategy was endorsed during Forum Trade Ministers Meeting which ended on Thursday this week.
This was highlighted by Minister for Industry, Trade and Tourism Premila Kumar during a press conference on the key outcomes of the meeting.
"This strategy was endorsed and it's a very useful document which takes into the consideration of all the island countries so that when they are dialogue partners and donor agencies they can look at this strategy and put their dollars in based on the agreed strategies outlined in that aid for trade strategy document," she said.
"The whole idea of this document is to assist in taking the trade forward in other words facilitating trade in the region and internationally."
Another outcome which was decided upon was ensuring the negotiations on harmful fisheries subsidies at the 12th ministerial conference WTO conference which will be held in Kazakhstan.
"They are harmful subsidies related to fisheries which are causing overfishing, unreported fishing which is affecting conservation and management of fisheries stock in our ocean," said Ms Kumar.
"And we also discussed how we can explore other trade arrangements with other markets beyond our traditional partners, how can we trade with the US and Asia.
"And finally we also talked about emerging issues related to trade that trade cannot be kept separately from other issues."
She added trade had implications on health and environment and they had discussed at length about the non-communicable diseases in the country and the regional as well as how they as leaders should look at the trade components rather seriously.
Pacific Islands Forum Secretariat secretary general Dame Meg Taylor said the trade ministers had participated after a lapse of a few years and they had reached an agreement on the next meeting.
"It was a meeting that had to be requested by trade ministers but now the outcome is that there will be a meeting next year and then on a bi-annual basis.
"Very pleased with the fact that the outcomes were substantial which gives a lot of work for the secretariat.
"I think that as the secretariat prepares to work on the 2050 strategy, it is the comments by minister's very strongly supporting Aid for Trade Strategy but that economic development for trade is such an important part of the development of this region and they want that included, in the 2050 strategy and that was emphasised by the ministers."