Sisters defy odds
9 November, 2018, 3:00 pm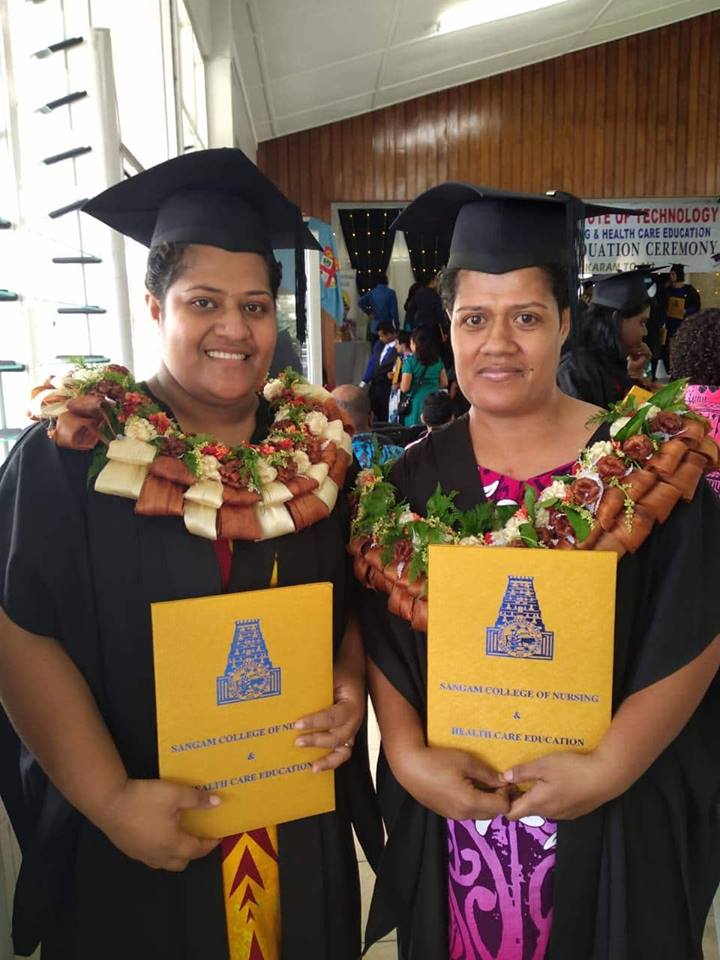 SISTERS, Olivia Vakauta and Palu Koroi defied all odds while graduating with their Bachelor of Nursing Science today from the Sangam School of Nursing and Health Care Education.
Mrs Koroi said it has not been easy juggling both work and school and being a mother.
"To be honest it has been a struggle especially when you're a full time working mother and you have duties at home while also studying at the same time," she said.
She said however their studies were flexible and they managed to work their way around their struggles and this has paid off today.
"My sister (Olivia) sometimes has to pull through a night shift then comes to attend the class the next day but today has been so rewarding and we are so happy," she said.
They both believe that Education is rewarding and are encouraging all women to continue to pursue their education because despite the struggles it would all pay off in the end.