Selling food and snacks – Sangeeta's entrepreneurial spirit
12 October, 2021, 9:09 pm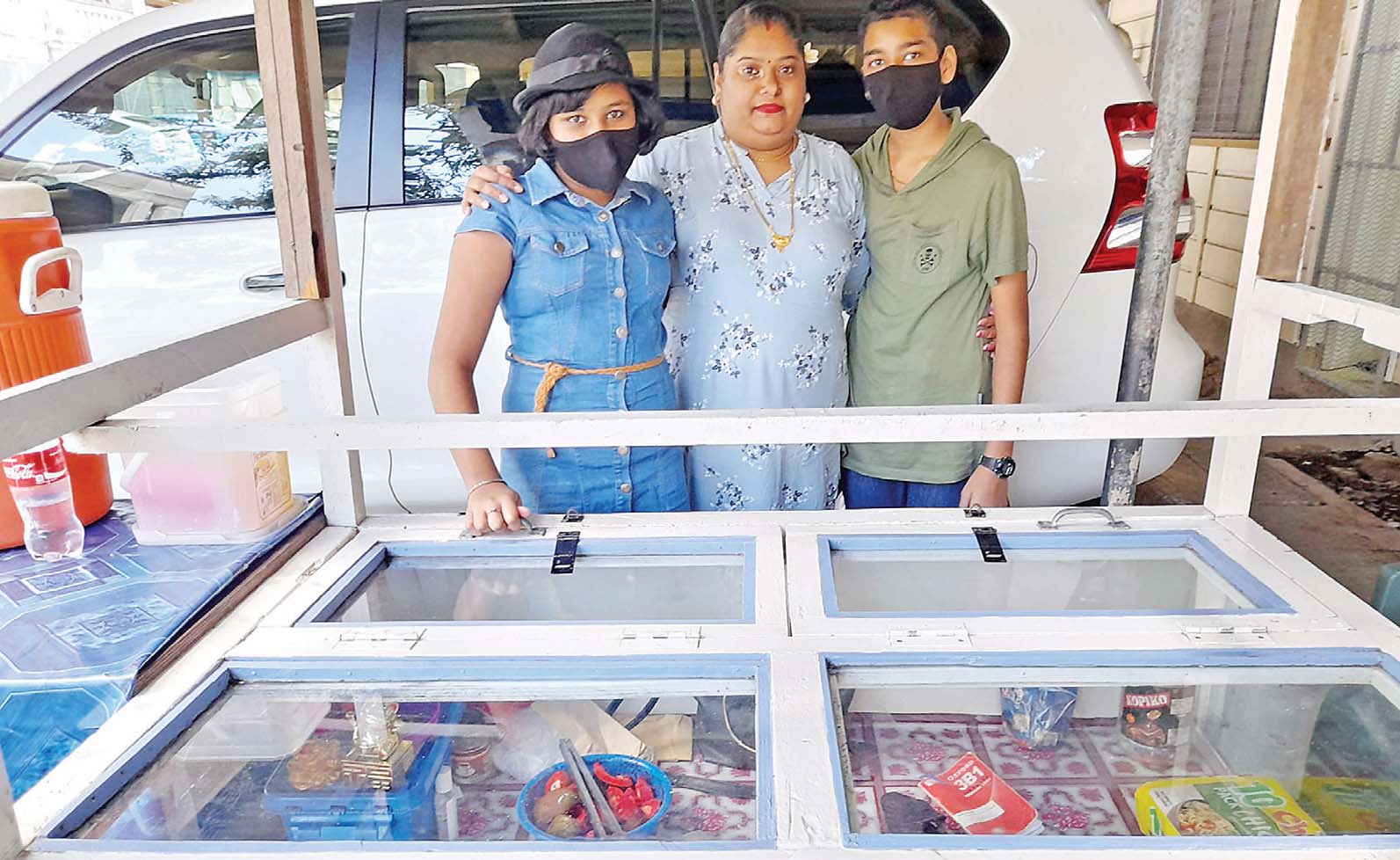 Sangeeta Prasad is a familiar face at Government Buildings in Suva.
The 35-year-old mother of two operates a bean cart outside the Police Prosecutions Office, serving snacks, food packs and other goodies to the public since 2017.
"I am happy to be making business in this location and consider myself under a lot of protection," she quipped.
Sangeeta serves civil servants and police officers who man the Suva court house and offices at Government Buildings.
"Initially I wanted to be a chef, but since I did not have the qualifications, I decided to make homemade food and sweets. "
Sangeeta said she always had an entrepreneurial spirit.
"I always wanted to have my own business when I was young as I didn't want to work for anyone else."
Her daily menu includes food packs such as chicken curry rice, chicken curry roti, lamb curry roti, lamb curry rice, chicken palau, chilli chicken, chicken chopsuey, fish and cassava.
"I make potato chips, bara, fried cassava, boiled egg, my bestselling tropical juice and I also sell snacks and other retail food like tuna, noodles, bean, peanut, snacks, and cookies."
She said one of the benefits of selling from her venue was the mixture of familiar and new faces each day.
"The people who work here know me and we have good banter when they come to buy and then you have the new people who are either visiting someone or come to attend court cases."
Since schools have been on break due to COVID-19, Sangeeta's son Ansar Ali Khan, 14, and daughter, Amiza Saira Misha have been accompanying their mother to work each day.
"I want to be an accountant when I grow up because I see how my mother has struggled with this business and she never gives up," Amiza said.
"I want to become successful and give her the life she deserves because of the sacrifices she makes for our family."
Ansar, who wants to become a police officer when he grows up, said the benefits of accompanying his mother to sell at Government House was twofold.
"One benefit is I get to learn how to make sales while helping my mother and the other benefit is watching these police officers go about their duties," he said.
"I enjoy watching them carry out their job in their uniform and I envision myself wearing the uniform one day, just like them."
For Sangeeta, her determination and passion to earn a living through her bean cart business has certainly rubbed off well on her children.