School teacher on rape and abduction charges appear in court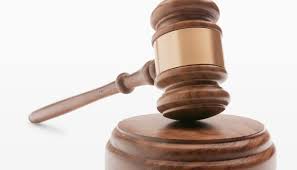 A SCHOOL teacher facing charges of rape and abduction appeared at the High in Court in Suva today.
The man appeared before judge Justice Daniel Goundar charged with two counts of abduction of a person under 18 years of age with intent to have carnal knowledge and two counts of rape.
It is alleged the accused abducted the complainant against the will of her mother.
He is also alleged to have raped the complainant.
The alleged incidents took place between April 8, 2019, and May 5, 2019, at Nasinu.
The court heard the complainant was 13 years old and was a student at the same school the accused taught at.
Defence lawyer Jiten Reddy submitted the accused's suspension letter by the Ministry of Education after Justice Goundar last Friday requested for the letter before he could consider bail.
Mr Reddy also informed the court that a court order issued last Friday to allow his client to have his medical examination done at the Colonial War Memorial Hospital had not been executed.
State lawyer Kimberly Semisi did not object to bail and informed the court that the accused had no previous convictions and the likelihood of the accused interfering with the complainant was low.
Ms Semisi sought 21 days' time to file information and disclosures.
Mr Reddy said as part of their bail application, his client was willing to reside in Labasa with her father who was one of the proposed surety.
He also raised concerns in the manner his client had been arrested by the police and interviewed.
Justice Goundar granted the accused bail on strict bail conditions.
Justice Goundar informed Mr Reddy they could file an official complainant with the Fiji Police Force regarding the conduct of the police officers.
State was given 28 days to file information and disclosures.
The case has been adjourned to July 22, for a plea.