Saulo proves critics wrong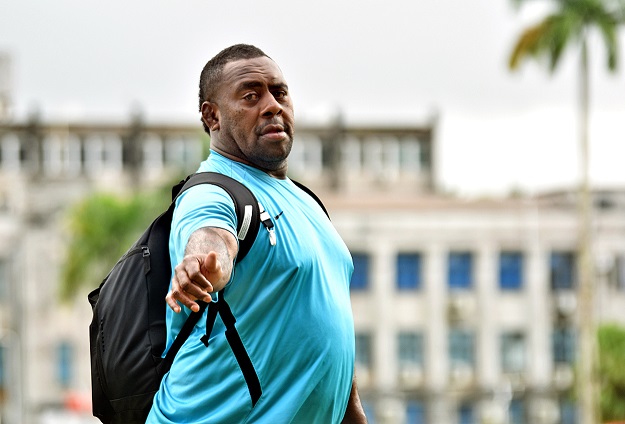 At one stage, Fijian rugby supporters questioned Manasa Saulo's inclusion in top teams, such as the Fijian Drua and the Vodafone Flying Fijians.
Saulo, 33, was instrumental in the scrums of the Vern Cotter-coached side's 36-0 thumping of Ikale Tahi Tonga at the HFC Bank Stadium in Suva on Saturday.
The Fijian Drua front rows in Haereiti Hetet, Tevita Ikanivere and the guidance of veteran Saulo was too much to handle for the Tongans during scrums last week.
Saulo's experience will be an added bonus for the Fijian side as Cotter begins to introduce young and new players into the positions that used to be a main concern in past games.
Saulo in an earlier interview stressed the importance of someone to mould the new set of props and develop their talent.
"These young players coming up, they are strong and are well equipped," the former Lelean Memorial School student said.
"To be a good prop, you should know what your position is and how you should play it."
Meanwhile, Cotter is optimistic about his new pick for the Pacific Nations Cup 2022.
"Get some players, give them experience," Cotter said.
And then you have Isoa Nasilasila and flanker Rusiate Nasove, who both played outstanding games in their respective positions as they showed the depth and skills they brought to the national team.
In the backline, debutants Vinaya Habosi and Kalaveti Ravouvou were on the score sheet.
Replacement scrum-half Peni Matawalu also played well.
Last week against Tonga, Cotter gave five debutants their dream games.
" … It gives you an idea of what we wanted from these guys," Cotter said.
"The other thing I would point out is it's just so nice to be in Fiji and then the players are reveling in, a lot of real positives.
"I'm sure that when you play your first Test, they will be hungry for more, they'll be ready."
Skipper Waisea Nayacalevu commended the new players' commitment.
"I thought they did pretty well during the 80 minutes, credit to them as well, really proud of them for the work they did on the field."