Sabran the love guru
21 November, 2022, 9:00 pm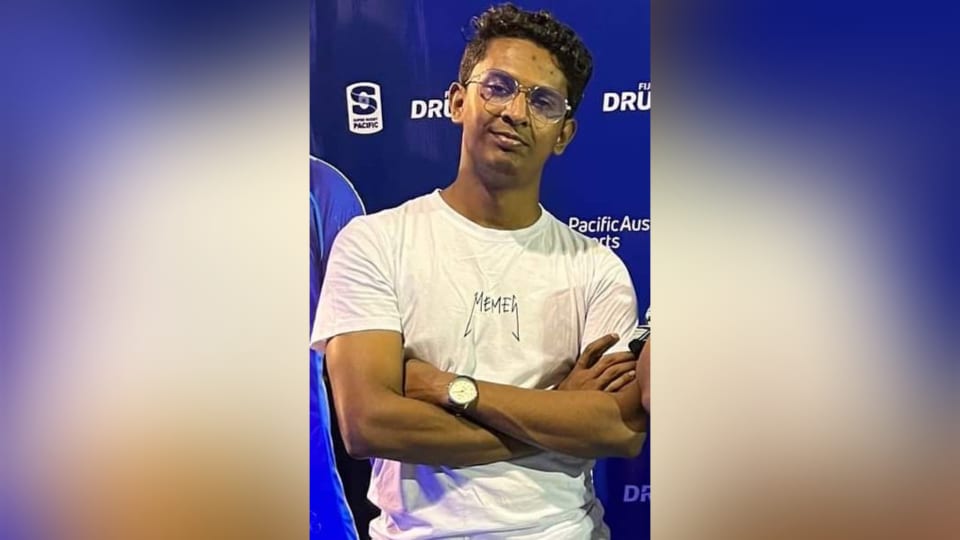 Shay Sabran could easily be called the 'love guru'. This after he successfully developed and launched a dating website for Fijians and foreigners.
Since the launching of urolevu.com on November 12, the website has gotten more than 2000 daily impressions and exceded 7000 users within a week.
A marketing video for the website got more than 160,000 views in less than 24 hours.
The 22-year-old from Lautoka said the idea of having a dating website urolecu.com came to him naturally.
"A lot of foreigners really like Fijians, and vice versa – so the idea just hit me," he said.
"I did my first marketing campaign outside TappooCity Lautoka.
"Now people can meet online, learn about each other then meet in person when they're comfortable – Fijians can connect with foreigners who are coming into the country or those who are already here and build very meaningful relationships."
Mr Sabran attended Lautoka Muslim Primary School and Central College. Though still a young man, he has outstanding business acumen and is never afraid to explore new ideas.
"At the moment, I am contracted by Australian and New Zealand companies to do their marketing and I also currently run my hedge fund."
"I get bored very easily, but I love spending time at the gym and keeping track of my investments. I was a silver medalist at the 2017 national powerlifting competition."
He said that urolevu.com could also be considered a social website.
"It is very popular right now – people can meet online and become friends, and the monthly subscription plan is $6, the three-month plan is $12, and the six-month plan is $18.
"The basic plan starts at $30 per month, my platform is very affordable. With Facebook and Instagram it is kind of difficult to make friends on since they are private (sending friend request on FB and requesting to follow on IG) but on my platform it is open and only accepts 18 and above users with a set of house rules to follow.
He added that the platform was created in accordance with the laws of Fiji.
"The biggest challenge was building this from scratch on a tight budget – I don't know coding or programming, but I still managed to set up a very smooth website all by myself within a month.
"So far I have not received any feedback, negative or positive, but I believe it's on an upward and positive trajectory and I also have implemented a 'report a user' button so I could look into any wrongdoings."
When asked why he named his website urolevu.com he said it took a while to come up with a name that people would be able to connect with.
"Urolevu was probably the fifth name that came to mind – the first were Grog & Netflix, Coconut Tree Love, Vitilove, and then Urolevu popped up.
"I felt like people would connect more with urolevu and also my logo has a tanoa which is shaped like a heart so that people know that this was designed specifically for them."
Sabran hopes users will look back one day and say, "I'm glad I made an account on urolevu.com and found my significant other."