Rugby clinic attracts young rugby enthusiasts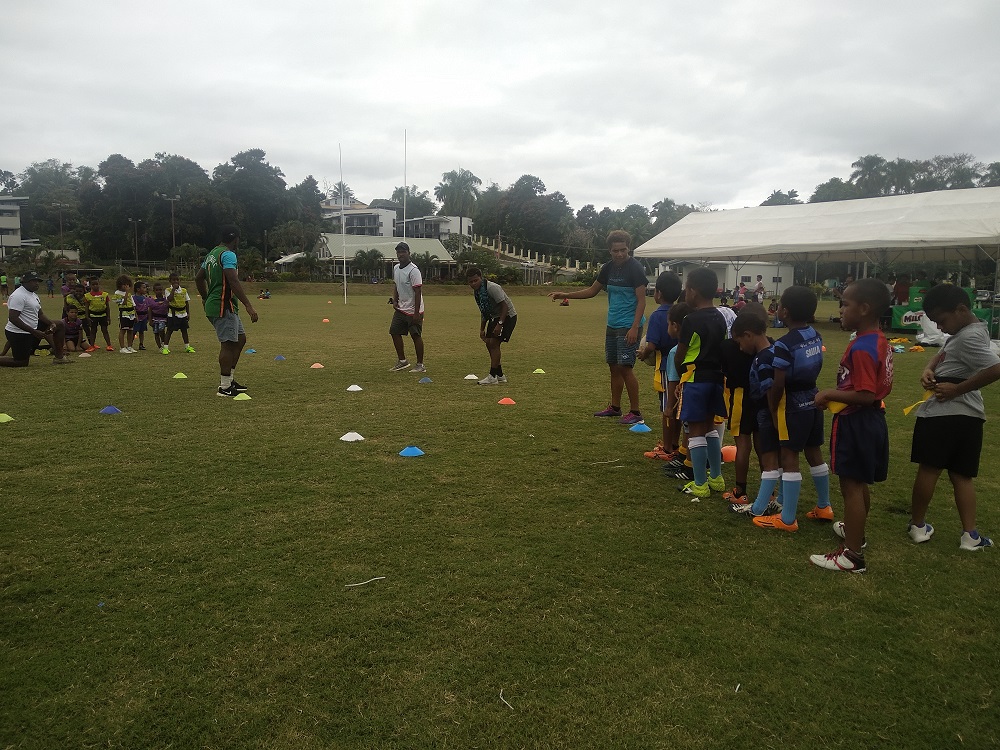 RUGBY Academy Fiji Milo Holiday Clinic drew in a large crowd of young rugby enthusiasts during its one-week program at the Albert Park in Suva today.
Rugby Academy Fiji founder Seremaia Bai said he was pleased with the development of the sport in the country as more organisations and groups organised rugby clinics for young kids.
"I have heard a lot of the same program that has been run by other organisations and it is all for the benefit of the children, and with the many opportunities provided to them, these kids should maximise their time and make the most of what's handed to them," said Bai.
About 100 kids were present at the clinic which is expected to end on Saturday with a tag rugby festival.