Ro Teimumu clarifies comments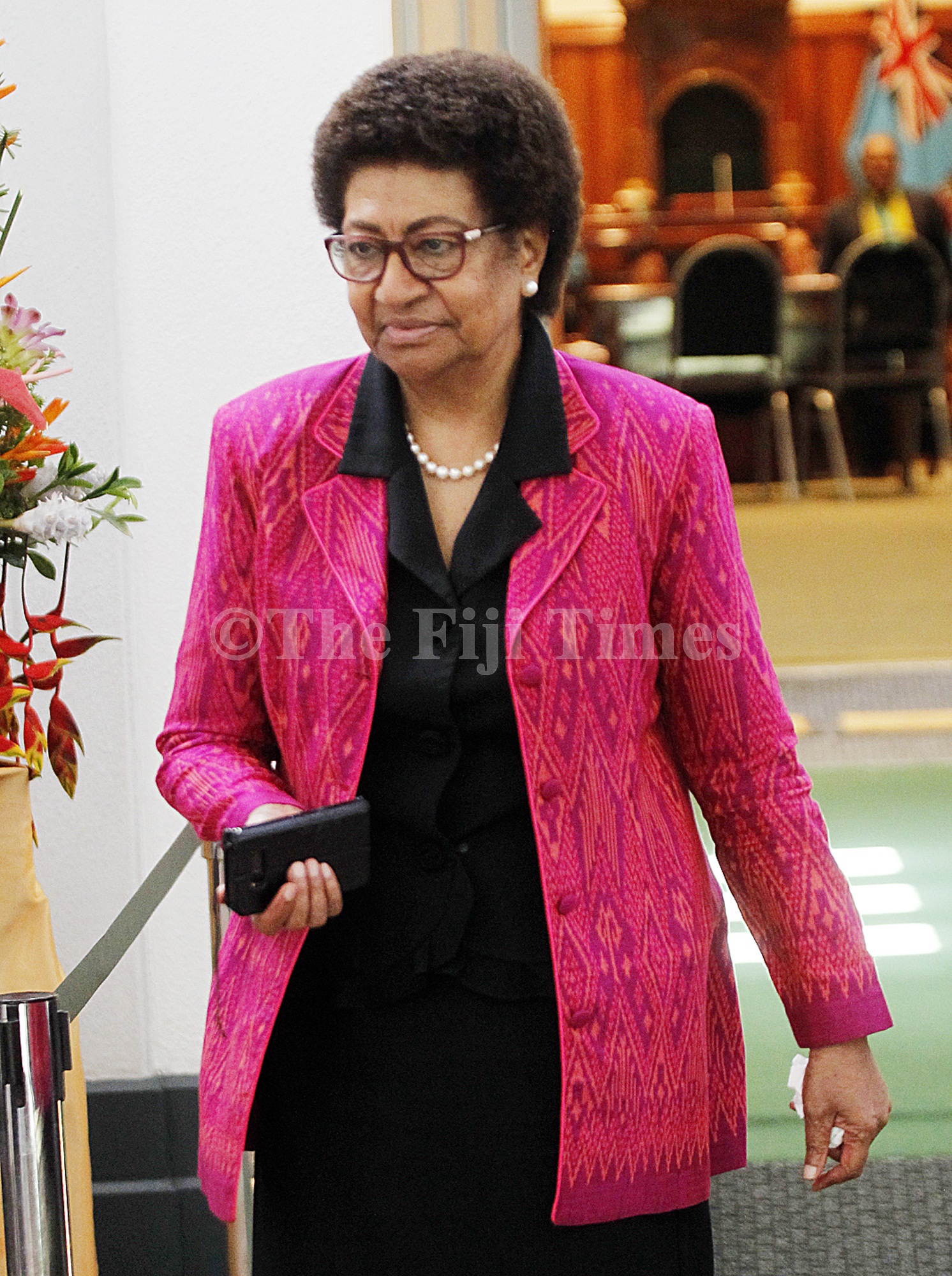 NA Marama Bale na Roko Tui Dreketi Ro Teimumu Kepa says her comments to The Fiji Times regarding Ratu Epenisa Cakobau being the head of the Kubuna confederacy were taken out of context.
"I wish to clarify that the statement I made is in relation to Ratu Epenisa being the head of Kubuna in the Social Democratic Liberal Party," she said in a statement to this newspaper yesterday.
"I have no authority to speak on the Kubuna Confederacy or the Matanitu vanua o Kubuna as that is far beyond my pay grade."
Ro Teimumu made the statement in relation to an article that appeared in The Fiji Times yesterday where she said she stood by her earlier comment that the heads of three confederacies were in SODELPA.
Ro Teimumu's comments were made in response to a statement issued by Bau chief Ratu Epeli Nailatikau, challenging Ratu Epenisa's claim as the head of Kubuna.
In a letter to The Fiji Times, Ratu Epeli said the head of the Kubuna confederacy was the Vunivalu of Bau, a position that remained vacant.
Ratu Epeli had made the comment in reference to Ratu Epenisa's claim that he had led a tour to Lomaiviti as the head of Kubuna.