Residents fight for clean air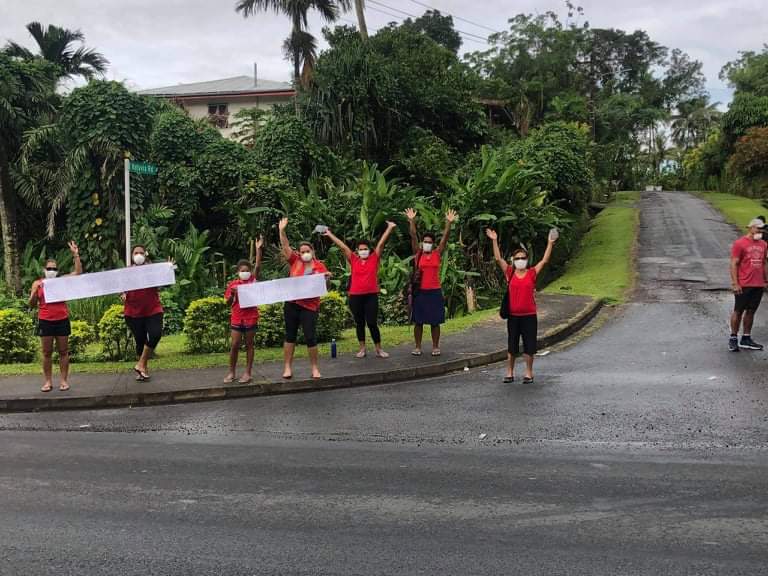 Some residents of Lami took to the Queen's Rd yesterday to peacefully protest air pollution in the form of clinker dust that was being spilt on to the road while being carted to the cement factories.
Wearing red in revolt against the spillage of cement clinker from trucks as they cart the clinker from the King's Wharf in Suva to the factories, residents young and old turned out with placards and banners in hand to draw attention to the issue in clusters at Nadonumai, Vugalei, Lami Town, Vatuvia Rd and Kalekana.
Lami resident Johannah Mitchell said there was a common misconception that the residents were against the cement factories.
"We're not against the cement factories but want the pollution from them and the spillage of clinker from the transportation companies to stop," she said. "We are trying to get people to understand that we have to transport the clinker safely and we have to figure out a way to do that so everybody can prosper.
"All we want is to breathe clean air."
The residents were later dispersed by police officers. Meanwhile, the permanent secretary for Ministry of Waterways and Environment Joshua Wycliffe said the cement factories were issued prohibition notices.
Last week, he said operations would resume for a trial period of two weeks to measure emissions and ensure all breaches were rectified, but the notices would only be cancelled when the factories were fully compliant with the terms set by the ministry.