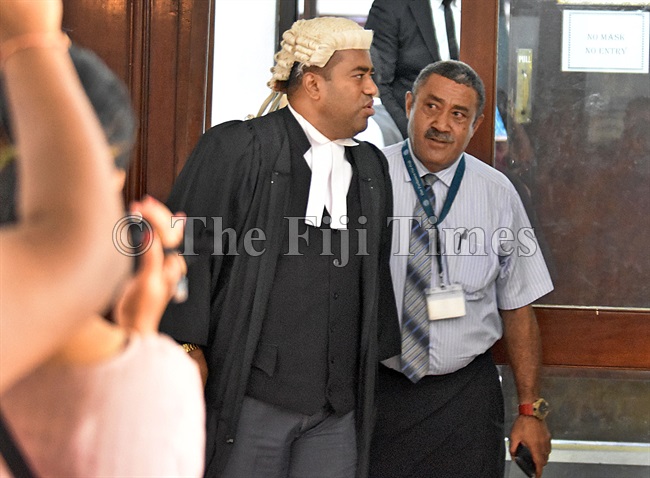 Justice Dr Thushara Kumerage will hear Opposition MP Ratu Suliano Matanitobua's case after refusing and dismissing Ratu Suliano's application for him to be recused.
The matter was called in the Anti-Corruption Division of the High Court in Suva for a ruling on the application after the hearing on Monday.
Ratu Suliano is charged with one count of giving false information to a public servant and one count of obtaining a financial advantage.
Justice Kumerage said he did not believe there was any real possibility that his adjudication of the case would lead to a reasonable apprehension of pre-judgment or bias.
He also said Ratu Suliano should be mindful when making any allegation in relation to the arms of government in Fiji, "that such an allegation should not be a passing adjunct, since we live in a democracy, where independent bodies are in existence for the Executive, Legislature and the Judiciary with the necessary checks and balances for the proper operation in place".
"I have become a judge in the Republic of Fiji after taking an oath before His Excellency the President of Fiji to function in accordance with the Constitution of the Republic of Fiji, where I am bound by Section 97 (2) of the Constitution, which reads as follows: "The courts and all judicial officers are independent of the legislative and executive branches of Government, and are subject only to this Constitution and the law, which they must apply without fear, favour or prejudice."
The trial began yesterday with the Fiji independent Commission Against Corruption commissioner Rashmi Aslam delivering his opening address.