Ravouvou, Fekitoa face-off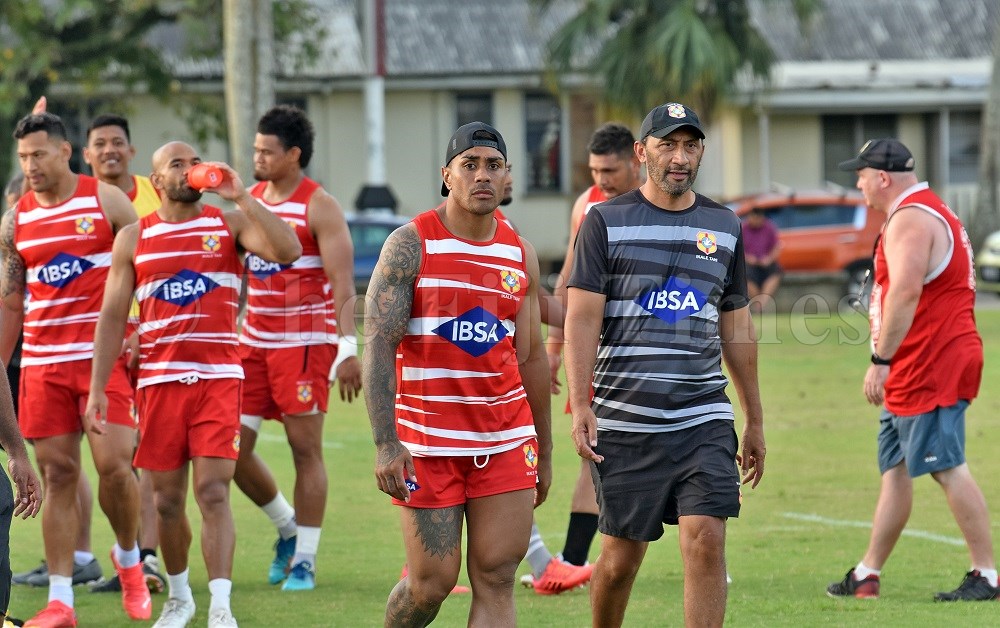 Vodafone Flying Fijians inside centre Kalaveti Ravouvou is ready to make his family and nation proud as he runs out for the national side at 3.30pm this afternoon to take on Tonga in the opening round of the Pacific Nations Cup at the HFC Bank Stadium in Laucala Bay.
"I am thankful and proud of the opportunity to represent my country," Ravouvou said.
"I thank the coaches for believing in me and I thank God for gifting me with talents that have made me a part of the Fijian Drua side and now the Flying Fijians."
The 24-year-old Nadroumai, Nadroga lad knows international rugby is the pinnacle of every rugby players' career and is ready to stamp his mark on the world stage.
"I know I will have to take my game to another level now. International rugby is a different type of ball game and I am ready for the challenge."
Despite his rapid rise in rugby, the humble young man devotes all his achievements to his family saying he would have never reached such a feat if his family were not supportive.
"I will run out tomorrow (today) to make my family proud.
"It will be a special moment for me getting a run-on debut for my country. I will play to the very best of my abilities and I hope fans will come out in numbers and support us."
Ravouvou is not fazed with the reputation former All Blacks and now Tonga centre Malakai Fekitoa brings to the table saying he will try and shut him out in this afternoon's game.
"I had been seeing reports of Fekitoa on social media and I know his reputation in the sport is massive.
"I will not back down from challenging him and I am sure we will both make our nations proud when the dust settles."