Rabuka: Don't blame patient number one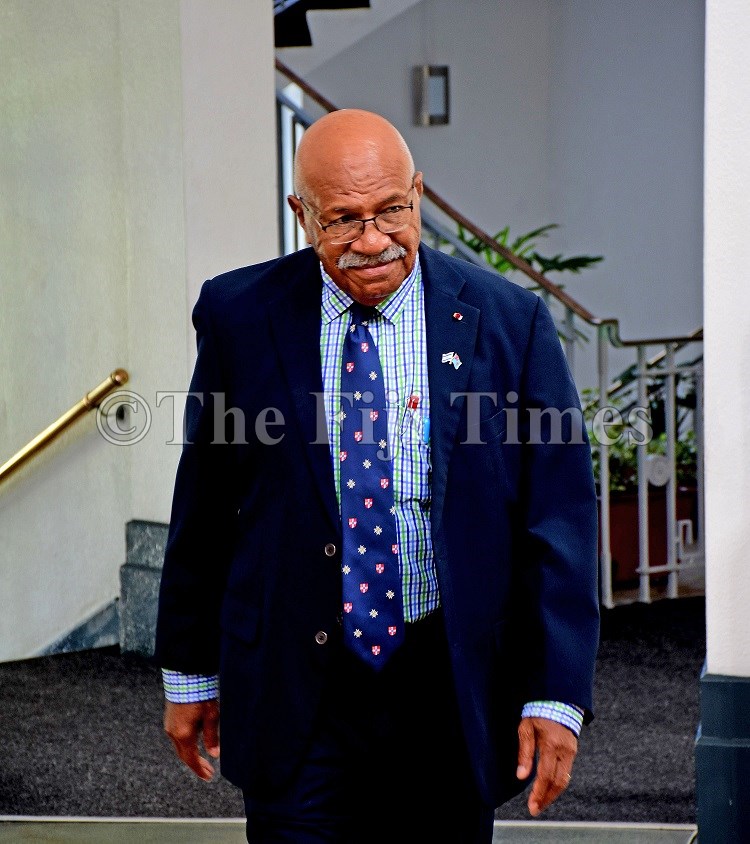 PATIENT number one cannot be blamed for not quarantining himself because Fiji Airways instructed him to fly to Auckland, one day after returning from San Francisco.
This, according to Opposition Leader Sitiveni Rabuka.
He made the comment during debate on the COVID-19 Response Budget 2020 in Parliament on Friday.
"On 29th January, 2020, I called on the Government to put in place stricter controls on entry into Fiji, including requiring passengers to present medical reports, clearing them, four days prior to travel and the establishment of quarantine centres near all ports of entry, to check travel history of passengers for the previous 14 days, and for 14 days voluntary quarantine for passengers upon arrival," he said.
"I was criticised and nullified by the Fiji Sun on 31st January, 2020, which insisted that Government alone should decide on anti-coronavirus measures."
Mr Rabuka said he had issued several statements, including calling for the ban on travel by ministers and civil servants and for the ban on cruise ships, which was implemented.
"In contrast, Government only recommended voluntary 14-day quarantine on 15th March, 2020. The next day, patient number one returned from San Francisco.
"His employer, Fiji Airways, then did not quarantine him, but instructed him to fly to Auckland and back to Fiji on 17th March, 2020.
"He did not fall sick until 18th March, 2020, and the honourable prime minister announced the presence of COVID-19 in Fiji and the lockdown of Lautoka, seven days ago (as of Friday) on 19th March, 2020.
"The honourable Minister for Economy, Civil Service and Communications must answer for that laxity because the mandatory quarantine was not announced until 19th March, 2020.
"So I believe, the Government cannot blame patient number one for not quarantining himself when the airline instructed him to fly to Auckland one day after his return from San Francisco."