Queen of hearts: NZ leader serves tea to 'shy' Fijian women
28 February, 2020, 9:45 am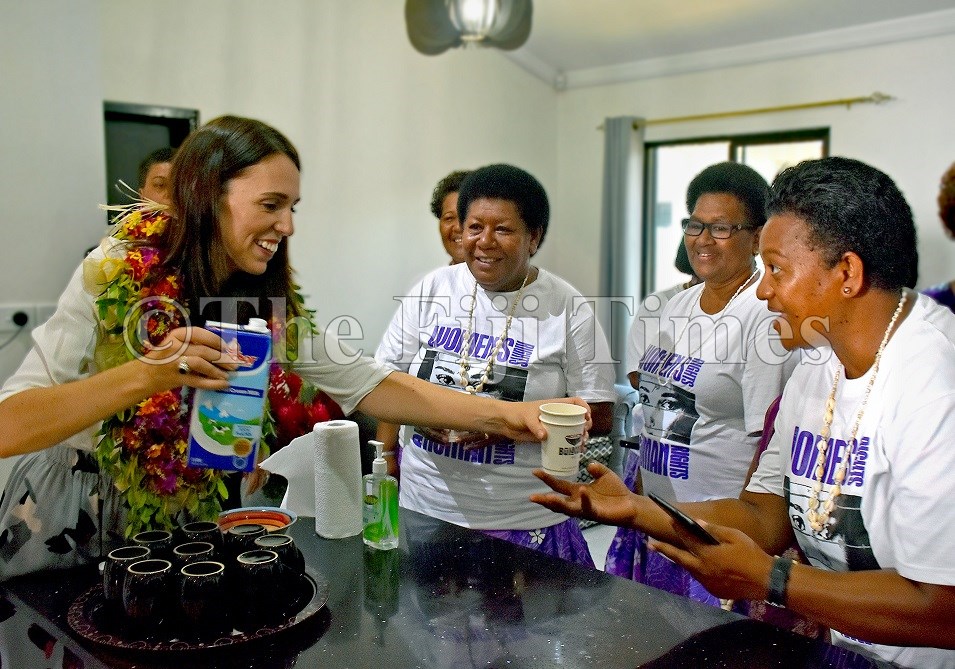 JACINDA Ardern's persona once again eclipsed her position as New Zealand's Prime Minister when she took it upon herself to serve tea to a group of 'shy' women who attended the opening of the new Fiji Women's Crisis Centre office in Nadi.
The ladies, nervous at being served by the endearing leader, moved forward after a little coaxing.
"Don't worry, this is what I do at home," she said.
"Don't be shy please."
For the women community leaders, many of whom had travelled from as far as the Yasawa Group, it was a rare opportunity to meet and be in the presence of Ms Ardern, quite easily the most popular and humble Pacific leader.
Lavenia Naivalu of Nacula Village, Yasawa, said meeting the New Zealand PM was an opportunity of a lifetime.