Project to focus on stopping vicious cycle of high fossil dependency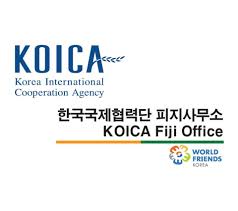 KOICA Fiji Office together with the Ministry of Economy will host a stakeholder consultation on the upcoming project titled 'Fiji Argo-Photovoltaic Project'.
The consultation will be held on Tuesday, July 16, 2019, at the Grand Pacific Hotel in Suva.
According to KOICA Fiji, the consultation aimed to predetermine the concept and component of the project.
The proposed project will focus on stopping the vicious cycle of high fossil dependency and other benefits such as strengthen local resilience, easy access to energy, secure food, etcetera, through clean renewable energy.
"The consultation will comprise representatives from various stakeholders in the renewable energy and agriculture sector, including Government officials from Fiji and Korea and other development partners from the Global Green Growth Institute (GGGI), Green Climate Fund (GCF) also the project developer (Envelops Co. Limited)," KOICA Fiji stated.
The project site is proposed to be positioned on Ovalau with a 4WMp photovoltaic and energy storage system to be installed.
The commencement of the project is expected in early 2021 and is scheduled to be completed by the year 2025.