PM Hou: Solomon Islands will speak for Taiwan
13 October, 2018, 12:00 am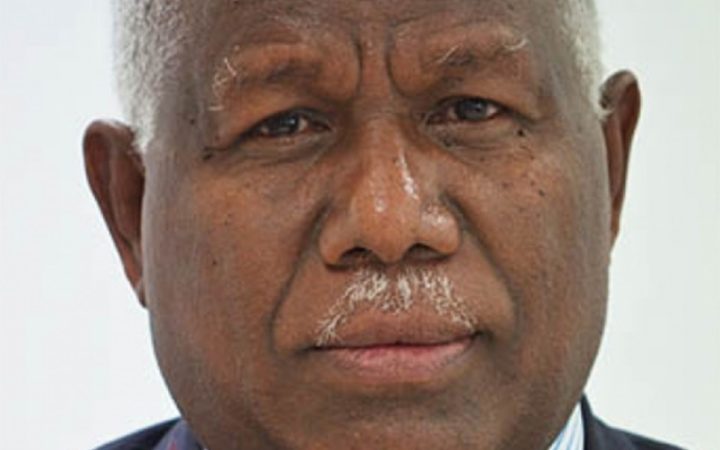 HONIARA,12 OCTOBER 2018 (SOLOMON STAR) – Prime Minister Rick Hou says Solomon Islands will continue to speak for Taiwan in the international community.
Hou made the remarks during a dinner to mark 107th national day of Republic of China (Taiwan) in Honiara.
"Solomon Islands will continue to advocate and support for ROC/Taiwan to expand its international space and contribute to the world community by speaking out for Taiwan's interests on the international stage," PM Hou said.
He added that over the past years Solomon Islands has continued to support Taiwan's participation in the United Nations and its affiliated specialised agencies, such as the World Health Organisation, UN Framework Convention on Climate Change, and International Civil Aviation Organisation.
Prime Minister Hou said that he is very optimistic about the positive direction, which Solomon Islands – ROC/Taiwan bilateral relations is heading.
"This is manifested by the increasing number of high–level visits made by government representatives of both the Solomon Islands and ROC/Taiwan in each other's respective capitals," he added.
He added that in May of this year he made a state visit to ROC/Taiwan during which he had very fruitful and in-depth discussions with his counterpart Madam President Wen on various bilateral engagements.
"These visits made between both our countries representatives is a reflection of the value placed on our relationship," he said.
Hou said that it is his wish that the ever expanding bilateral relation is one filled with blessings and durable friendship and prosperity.
"Your Excellency, the people of Solomon Islands are very appreciative of the much benevolence of Grant and technical assistance, and expertise your country has graciously provided to us. "During some of our darkest times, the Republic of China (Taiwan) has always remained steadfast and firm with Solomon Islands.  And for that, we are truly grateful to your country and your people," he said.
Taiwan ambassador Roger Luo said that his government will continue to work stronger with Solomon Islands.
"My Government vows to work even closer with SIG in order to advance the livelihood of Solomon Islanders. We are confident that our bilateral relations will remain robust and continue to grow from strength to strength," he added.
Meanwhile, Prime Minister Hou says the bilateral friendship between Solomon Islands and Taiwan is growing steadily and cordial over the years.
"Solomon Islands and Taiwan established diplomatic relations 35 years ago and over these years our friendship has grown steadily allowing us to jointly see the best of the sunlight and the worst of the storms, signifying Taiwan's outstanding role as a traditional and loyal friend to our country," Prime Minister Hou said.
He added he is confident that this relationship is based on mutual and beneficial constructiveness, social cooperation and a shared vision for progress and prosperity of our peoples.
"My government is committed to maintaining and further consolidating and strengthening our relations," he said.
PM Hou said that politically Taiwan has displayed worthy assistance in the creation of cooperative arrangements in various sectors over the years and Ambassador Luo has made mentioned of some important areas of assistance provided by the Taiwan government in the last 12months.
"On this note, allow me to acknowledge and express deep gratitude for Taiwan's support in its engagement as a trusted partner and realising our national priorities and ambitions through support towards tangible developments such as:
– People to people engagements
-Medical programmes and rural assistance, especially in supporting the country during period of the shortage of medical supplies recently;
– Agricultural programmes through the Taiwanese technical mission in Honiara and now in Malaita;
-Trade and investment;
– Offering of fully funded scholarships that continuous to assist in building and upgrading our human capital;
– Climate change; and;
– Infrastructure, in particular the assistance towards our 2023 Pacific Games Main Stadium and funding towards the construction of the National Crafts Centre at the National Art Gallery.
PM Hou said that the two mentioned infrastructure project support programmes will boost Solomon Islands sportsmanship and craftsmanship around the region and will foster the growth and development of the sporting and cultural industries in the Solomon Islands.
He said that his government looks forward to the grand opening of the national crafts centre in early November 2018 – signifying yet another milestone achievement towards efforts in their cooperation.