PEOPLE: Man walks after music healed him
12 September, 2020, 8:57 pm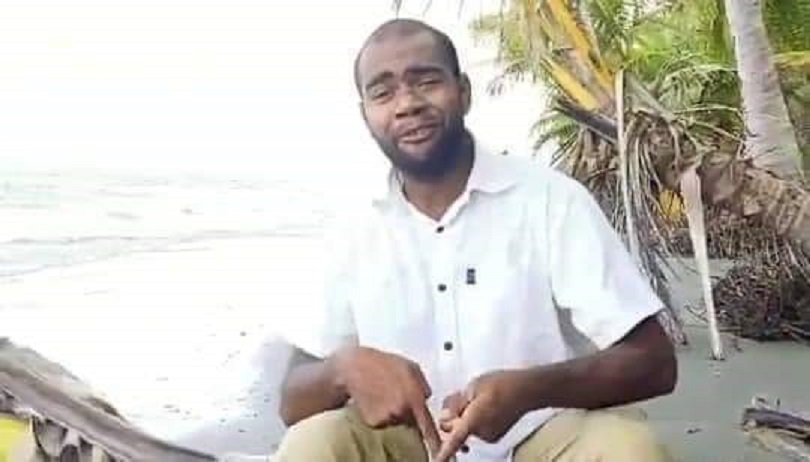 Physical disability was not a reason for Emosi Diani to neglect his passion for music.
Losing the ability to walk did have a tremendous impact on his life but Emosi still insisted on pursuing his deep longing to sing.
The 21-year-old from Rewa said watching musical artists perform live on television motivated him to walk and launch his first album 'Senibua Koula'.
"I envisioned this when I was young. I grew up watching musicians perform on television and I kept pushing myself to stand upright, exercising my leg until and eventually I began to walk."
"While watching artists perform, I always said in my heart that one day I will stand on the stage and now I managed to release my first album last month."
He said listening to music played a special part in his life and he couldn't spend a single day without listening to it.
"I don't feel great if I don't listen to music in a day and when I listen to it, I feel motivated to do my job well," he said.
For many people smartphones are a distraction, but for Emosi it was his tool to succeed. "The challenge I faced was when I composed songs, I could not write with a pen, so I used my phone to type."
Mr Diani is relieved that the launch of his first album will provide him with opportunities that will support him financially in life.
"When my first album was released I thought back to the day I struggled to make my dream a reality. I felt happy because this condition makes it hard to work for any company, but music hopefuly will be my source of income too as well."
He said having a strong will-power will help everyone achieve their dreams.
"Some of us just look at our situations but they do not see other means of rising above their circumstances. Nothing is impossible."
He said he is now confident to do whatever his mind sets him to do.