Party to resubmit nominations
11 October, 2018, 11:30 am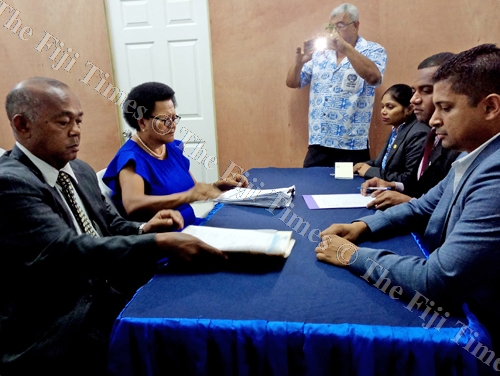 THE Social Democratic Liberal Party will resubmit its nominations for candidates to the Fijian Elections Office (FEO) today.
Party general secretary Adi Litia Qionibaravi said the party would submit the nominations of the 51 provisional candidates with a bank cheque of $1000 for every candidate.
The party's candidate nominations were not accepted by the FEO on Tuesday after the party failed to bring a bank cheque or cash in the sum of $1000 for every candidate. Instead the party produced a party cheque.
The FijiFirst party filed its 51 nominations on Monday.
The nominations for candidates close at midday on October 15.