Painter joins market
21 January, 2019, 11:58 am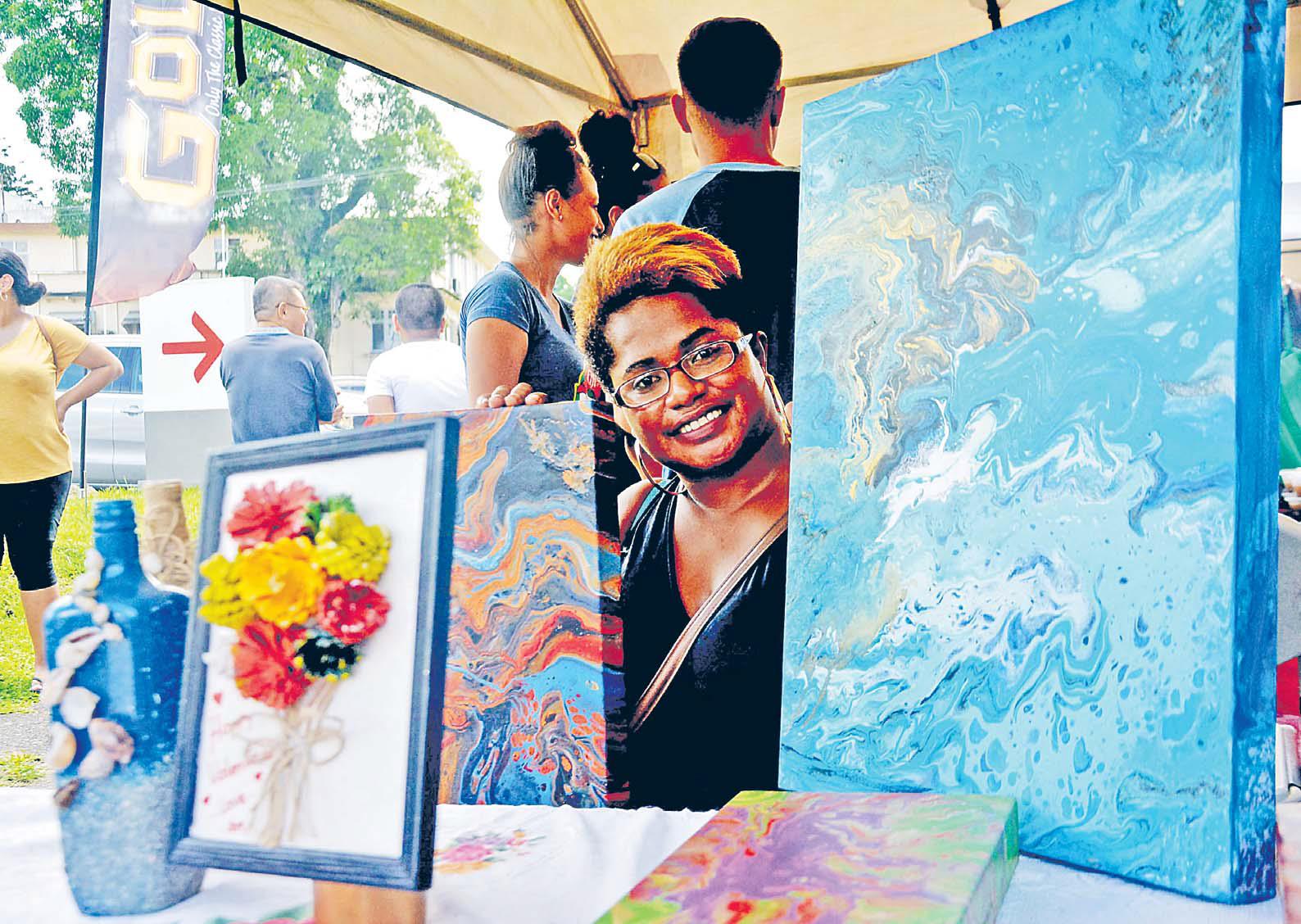 FOR Tiko Edson, making the decision to join the ROC Market in Suva, has been a fruitful one. Ms Edson was among vendors at the monthly market in Suva yesterday.
The 30-year-old painter said this was her second time at the ROC Market.
"I actually joined the market last month. I graduated from Australia Pacific Training Coalition (APTC) in painting and decoration," Ms Edson said.
"After that, when my contract from APCO paintings ended last year, I wanted to do something to keep my skills alive. I was inspired by my aunt in USA, who gave me the idea of selling my paintings.
"I do abstract and slash/fluid painting for wall decors. Response from the public has been tremendous at the ROC Market. Some people have even made bookings and paid for advance paintings to be made on canvases."
She added being part of the monthly market was good exposure for her.
"It takes me 10 to 15 minutes to paint on a canvas. But it takes hours for it to dry. Last time, I sold four paintings in the price range between $50 to $150," she said.
She thanked the organisers of ROC Market for allowing her to be part of it.