Organisation assist families with food and cash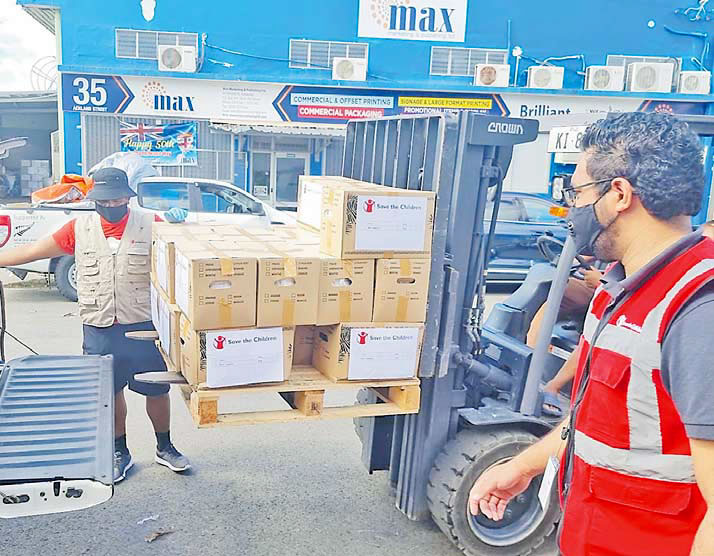 As many parents around the country try to put food on the table for their children during this difficult time, there are organisations such as Save the Children Fiji that are providing for these families.
Save the Children Fiji since the second wave of COVID-19 in April responded to more than 1000 requests for food support and provided short term cash assistance to families too.
According to the organisation it has launched one of the largest cash assistance program this year.
The digital cash assistance program supported families who had been unable to work due to the impacts of COVID-19.
The first payment according to the organisation had reached over 14,000 families. Save the Children Fiji chief executive officer Shairana Ali said some families they worked with had been forced to feed their children including babies sugar and water because they had run out of everything else.
"Cash assistance is the best form of support in a crisis as it empowers families to make decisions that best suit their circumstances," she said.
"Many families employed in non-essential' services have run out of savings as lockdowns have impacted their ability to work. "Many families are now turning to organisations like Save the Children to meet their basic needs."
The $AU6.6 million program uses Vodafone's Mpaisa platform to transfer funds to pre-selected households once a month for four months, making it the largest humanitarian cash transfer in Fiji's history.
In order to identify households in the greatest need of assistance, Save the Children Fiji works closely with local NGOs such as the Fiji Council of Social Services to develop assessment criteria that targets vulnerable groups such as the elderly, women, children and people living with a disability.
Save the Children uses cash and voucher assistance to support households impacted by disasters all over the world, however, the use of digital cash is a recent development.