No place for drugs in Fiji, says PM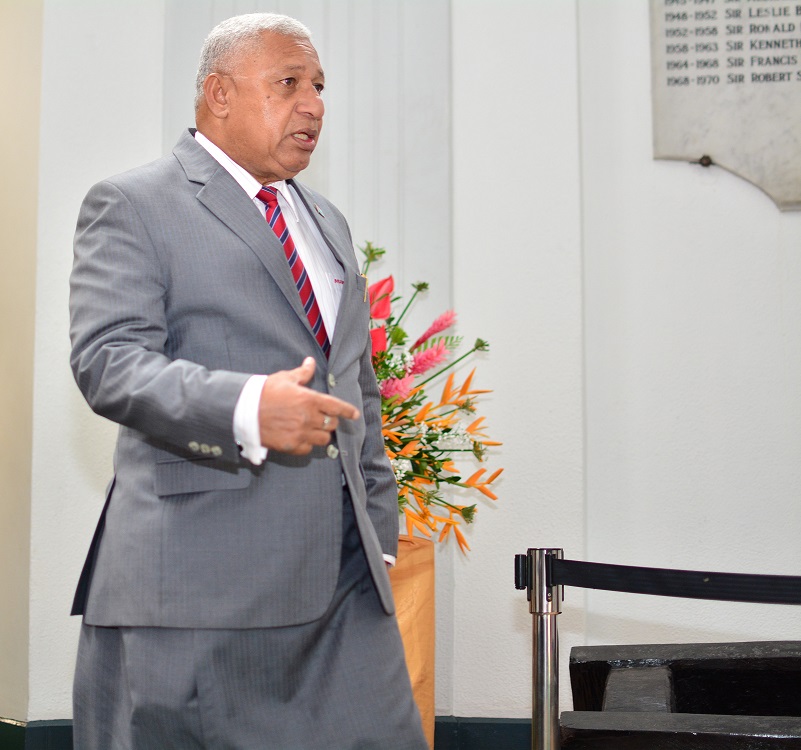 PRIME Minister Voreqe Bainimarama has issued a stern warning that hardcore synthetic drugs have no place in Fiji.
Leading the charge in the fight against drugs in the country, Mr Bainimarama said hard drugs damaged communities, ruined lives and could result in devastating spillover effects of violence.
He has pleaded with Fijians to encourage more young people to pledge in saying no to drugs and build a healthier and safer Fiji.
Mr Bainimarama said curbing the abuse of hard drugs in the Fijian society started with personal responsibility.
Students of Marist Brothers High School in Suva are the first to make the pledge of saying no to drugs.
In commending these students, Mr Bainimarama said by saying no to drugs such as methamphetamine and ecstasy, the students were setting a positive example for young people everywhere to follow.
"Your Government shares your commitment, and we're seriously stepping up our campaign to get drugs off the streets and put drug traffickers behind bars," he said in a post on his official Facebook page.
Government allocated $800,000 in the 2019/2020 National Budget to the Fiji Police Force to fund a stronger effort to combat drug trafficking.
He said through the funding, the dedicated staff members of the force would be tasked with finding and rooting out networks of hard and synthetic drug dealers and suppliers.
"These officers will work closely with their counterparts in Australia and New Zealand. "Drugs in Fiji are often smuggled in via boat from overseas.
So, we also allocated $720k towards the purchase of four new intercept boats for the police to strengthen law enforcement's presence in Fijian waters.
The Fiji Navy will also be providing the police with additional personnel and vessels to assist with maritime surveillance with a $1.1 million allocation set aside to fund personnel costs aboard two new vessels, the RFNS Volasiga and the RFNS Savenaca."