No change – FNRL still focused on 2021 RLWC preparations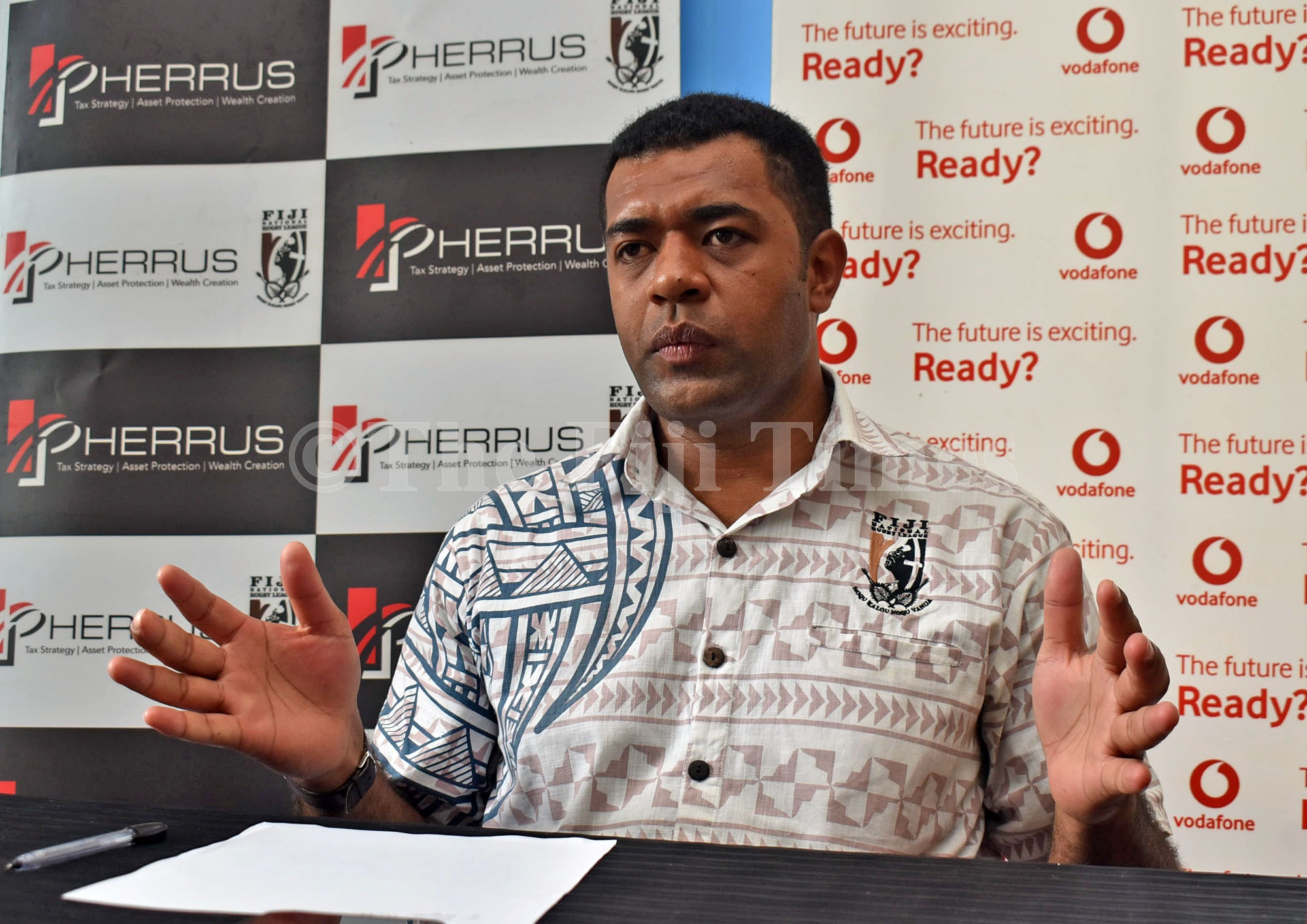 The decision to host the Rugby League World Cup this year is still unclear.
Fiji National Rugby League acting chief executive officer Don Natabe confirmed this yesterday and said they were looking at the extraordinary turn of events.
Natabe said Rugby League Club CEOs across Australia had also gotten behind the ARLC (Australia) to voice their support for the postponement of the event.
"Frankly we wouldn't want to get in the way of players' livelihoods if it comes to that situation.
Natabe said Fiji's preparation towards the World Cup had been perfect.
"We have a wide choice of players not only from the Australian competitions but also UK, France and PNG.
"We are also thankful to our partners Vodafone, Pherrus and the Fijian government for their tremendous funding support."
Natabe said the team had worked closely with RLWC2021 organisers over the past seven months on welfare and other logistics to ensure having a smooth transition into the UK for the WC, that hasn't changed since.
"Initially head coach and his managers would have left for Australia in June however we held back plans due to the holdup in announcing the go ahead for RLWC2021.
"We are in the same situation and hope that a decision will be made in the next 12 hours," he said.
Natabe said the Kaviti Silktails were safe in their apartments.
"I spoke with Steve Driscol CEO KSRLFC who confirms that the Silktails are safe in their apartments in Kingsford, New South Wales. Players are training in their bubble and in good
health.
"I'm also aware that Steve is working with authorities in NSW to get the players vaccinated.
He also highlighted that the Ron Massey competition is currently suspended and any new fixtures from NSWRL would rely on the NSW state government's plan to relax restrictions.
Since the withdrawal of the ARLC (Australia and New Zealand teams) RLWC2021 organisers, as instructed by the board, have been working relentlessly on a series of options for the future of the tournament.
Last week RLWC2021 CEO Jon Dutton said the decision would not be dictated by time nor external pressures but, guided by strong leadership would result in the best achievable and responsible outcome for all involved.