New lots to encourage people to own properties
21 October, 2020, 11:00 pm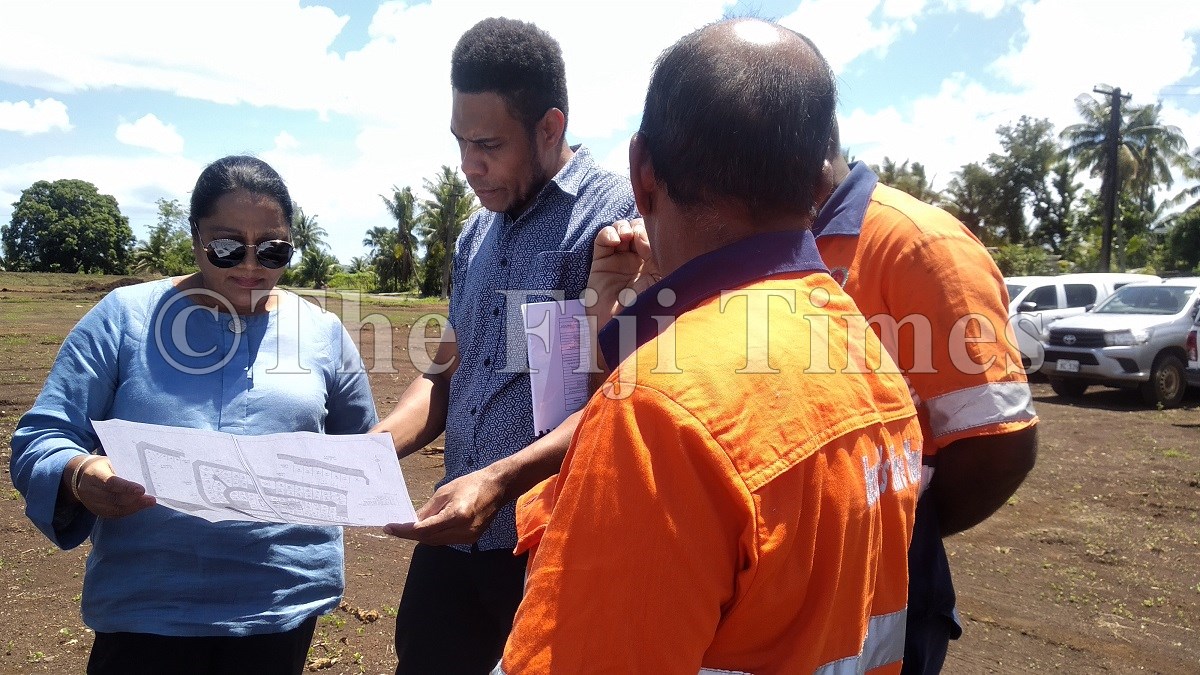 A new $4.4 million residential area spearheaded by the Housing Authority of Fiji (HA) is being developed in Labasa.
Housing Minister Premila Kumar and the authority's chief executive officer Robert Sen visited the site in Tuatua yesterday which has been cleared by the contractor.
The newly-developed lots, Mrs Kumar said, was to encourage people to own their properties including Public Rental Board (PRB) tenants who could also apply.
However, she stressed that a thorough check of all application forms would be conducted.
This, she said was necessary because past practices of Housing Authority resulted in people purchasing more than one property.
"We are trying to change that system and ensure that all Fijians are able to own a house," she said.
"In the past, we have seen that some Housing Authority customers sell their property and buy another property that falls under HA.
"How is that possible? So we are fixing the system and ensure that first-time home owners are given a chance to purchase."
PRB tenants in Labasa also asked Mrs Kumar during a talanoa session if they could be given the first priority to purchase blocks from this new lot.
She told the tenants that it would depend on their financial eligibility.
"But I encourage you all to own a property because PRB flats are not permanent houses for tenants," she said.
"You stay in these flats and pay low rent so you can all save up and buy a property."