Namosi escapes late attack
13 September, 2020, 3:54 pm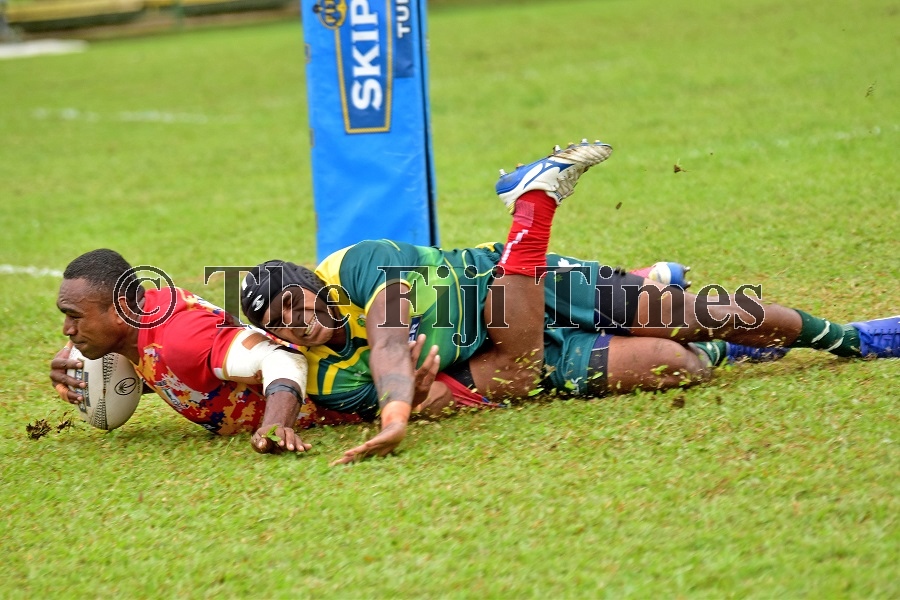 Namosi escaped a late effort from Tailevu to win 21-15 during their eighth round clash at Ratu Cakobau Park yesterday.
Namosi skipper Kelepi Naimasi said they were happy with the win especially bouncing back after the loss against Ram Sami Suva in the last round.
"We knew we needed a win, and that Tailevu would not make it easy," Naimasi said.
"We knew we had the quality to make it happen, and the boys just stuck together to deliver the goods. Naimasi said they had given away silly penalties that allowed Tailevu back into the game and it was an area they would address ahead of next week's Farebrother Sullivan trophy challenge from BLK Nadroga.
"Discipline was a key issue, and we will address it next week.
"We will look at key areas to address before taking on a champion team like Nadroga."
Tailevu applied all the pressure early as they pressured the visitors to keep the play in their own half. Namosi blindside wing and Fiji 7s exponent Asaeli Tuivuaka made his presence felt early as his rampaging runs were a handful for the Tailevu defence.
Tailevu looked to score early points two kickable penalties early from right in front but were missed from flyhalf Seru Vaniqi.
As Tailevu were primed to score from the opposition five metre line, a miss pass from Vaniqi was read and intercepted by Namosi star centre Onisi Ratave to race away for a 95 metre solo try on the 22th minute with fly half Alivereti Veitokani adding the conversion.
Tailevu opened the second half with another penalty kick from right in front, but a dreadful day at the boot saw Vaniqi's second attempt of the day go astray.
Namosi stepped up the tempo, and the introduction of impact inside centre Kalaveti Ravouvou saw Namosi score their second try through a well worked move from halfway putting openside wing Asesela Ratudamu over in the corner with Veitokani converting in the 54th minute. It was third time lucky for Vaniqi managing to nail his third attempt and first penalty of the day in the 56th minute.
Fiji 7s star and Namosi looseman Josua Vakurinabili making his debut, also proved a thorn in the Tailevu attack with his precision defensive work.
Tailevu picked up their game as the clock ticked away looking to close the deficit but a loose pass from the Tailevu attack was pounced upon and toed ahead from Tuivuaka judging the bounce perfectly to slide under the posts with Veitokani adding his third conversion of the day.
Tailevu agained roared to life in the last quarter as multiple penalities against Namosi saw them back-pedalled to allow skipper Mosese Naiova to spot a chink in the red defence and go over for a try with substitute halfback Peniasi Ravudolo missing the conversion.
Tailevu openside winger Viliame Kanatabua scored his side's consolation try at the end of the 80 minutes this time with the conversion successful from Ravudolo, but it was all too little too late with Namosi winning the day 21-15.