Nale savours rugby calling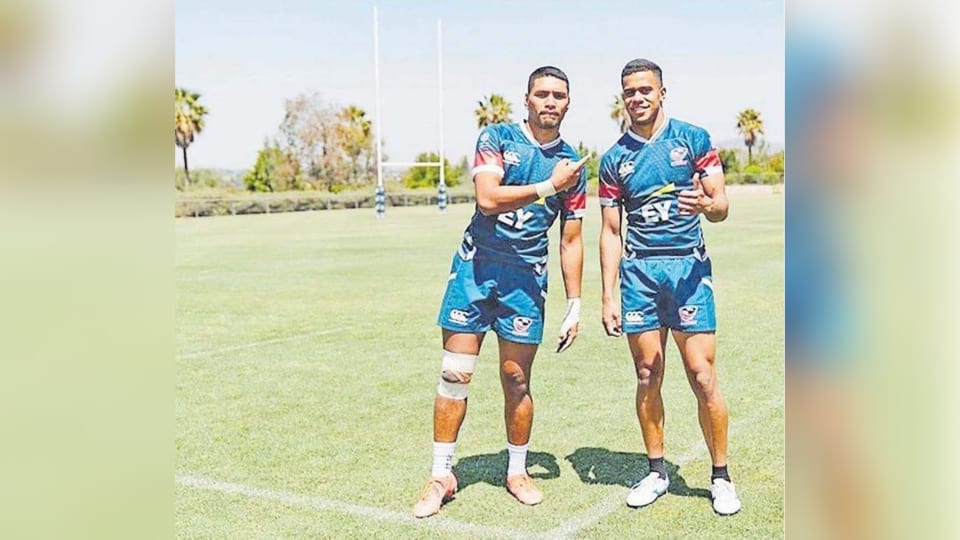 Former Marist Brothers High School student Jerome Nale has been named in the USA Eagles side for the Toulouse 7s this weekend.
Coach Mike Friday announced a mixed lineup of experienced campaigners and youngsters with the 22 year-old Vadravadra, Ba lad in the side.
He was part of the Eagles squad earlier in the series playing at the Vancouver and Edmonton tournaments, but missed out on selection in other tournaments because of injury.
Speaking to The Fiji Times from the US, Nale said he was raring to go.
"When I saw my name being included, I felt like all my hard work had paid off. I know that there is more to do and I will not stop here," he said.
Playing with established players in the World 7s series is a dream come true for Nale.
"Playing alongside Perry Baker and Folau Niua has made me see the game from a different perspective. To play and train with these legends is really an honour and is something I look forward to every day."
With the Rugby 7s World Cup scheduled for later this year in South Africa, the young Vadravadra lad hopes his performances will boost his chances of making it into the squad of his adopted country.
"Playing in the World Cup is definitely something that I have always wanted to do. I know every kid coming from the island dreams of playing at this stage and it is one of the pinnacle events of the sport. I will try my very best to show the coaches that I deserve a spot in the squad."
The two-day Toulouse 7s begins this Friday. USA 7s: D'Montae Noble, Ben Broselle, Dacid Still, Maceo Brown, Joe Schroeder, Kevon Williams©, Folau Niua, Malacchi Esdale, Stephen Tomasin, Faitala Talapusi, Perry Baker, Lucas Lacamp, Adam Channel, Jerome Nale.