Nadi's most popular hangout spot is now open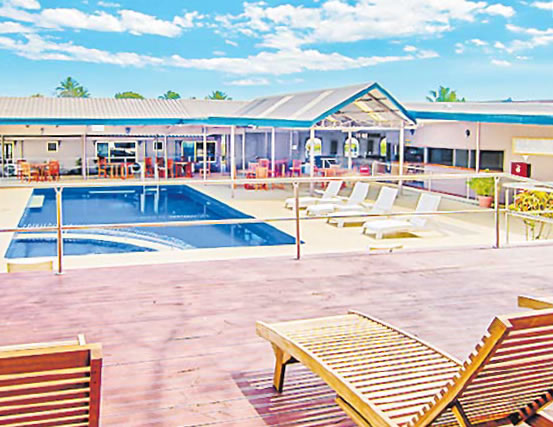 Meet Raj Singh, hotel manager at the fun, friendly, affordable Tanoa Skylodge Hotel who you would not miss while at the hotel. Mr Singh is always around to ensure his guests are well looked after.
It is due to this caring and hospitable nature of Mr Singh that over the years has won many loyal guests for not only Tanoa Skylodge Hotel but the whole Tanoa Hotel Group.
He has been with Tanoa Hotel Group for over a decade and in the industry for over two decades.
Tanoa Skylodge Hotel has a relaxed and welcoming environment and Mr Singh, with his expertise, always has a plan for his guests to enjoy.
"We wanted to give something back in the form of entertainment and relaxing ambience to the hardworking Nadi community after a week's work to unwind on Fridays," said Mr Singh.
"We have a great bar and to maximise this, every Friday from 5pm, we offer happy hour until late with our popular Tanoa live band.
The band plays throughout the evening and with a fresh cocktail or cold draft beer, guests could relax and enjoy being on "Fiji time".
And if celebrations seem too short due to curfew then why not spend the night at very affordable rates offered.
Join Mr Singh and his team at the Tanoa Skylodge Hotel every Friday for an evening of fun and relaxation with your loved ones or with your business colleagues after a week's hard work. Tanoa Skylodge Hotel is also ideal for small-to-medium conference venue.
The hotel has a wealth of experience in the business of conferences, meetings, weddings, special events and have gained an impressive reputation as the best value-for-money venue in Nadi.