2022 Fiji Election: "Move away from autocratic rule" – Felix Anthony.
1 December, 2022, 11:24 am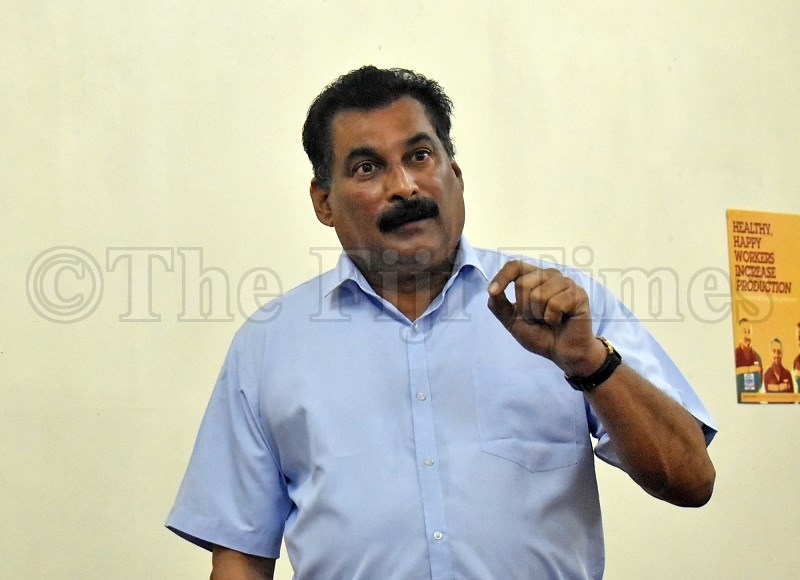 THIS year will mark an important milestone for workers and unions as they stand at a crossroads to determine whether Fiji can have true democracy, says Fiji Trades Union Congress (FTUC) national secretary Felix Anthony.
In a statement, Mr Anthony said workers had struggled to exercise their rights to win any concessions from the Government or employers over the past few years.
"The constant excuse has been the economy and bad business," he said. "This has been their position even before the pandemic hit. For them, it was never a good time to raise the minimum wage until the last budget before the elections.
"The FTUC first called for a $4 minimum wage in 2014, some eight years ago. This government has ensured that it will not be realised until January 1, 2023."
However, Mr Anthony said this was now subject to further review, considering the current cost of living.
He also lamented the absence of tripartite consultations on the matter of minimum wage. "The Government even changed the law to declare COVID as an "act of God", thereby allowing employers to freely reduce working conditions or terminate the workers without any regard for their hardships and any obligation to treat workers fairly.
Mr Anthony said the law change had allowed employers such as Fiji Airways, Air Terminal Services, Water Authority of Fiji and others to terminate employees en masse and rehire them "at extremely low wage and salaries on fixed term individual contracts totally disregarding existing collective agreements negotiated and agreed over the decades".
Mr Anthony also highlighted that the Government endorsed the behaviour of such employers by its silence.
He said workers' cases regarding termination and other grievances continued to be delayed in the employment tribunals and courts and civil service employees were denied collective bargaining and forced into individual fixed-term contracts.
Mr Anthony claimed this was done simply to control workers and ensure they were always at the mercy of the employer without any form of opposition and encouraged individualism and denial of freedom of association.
According to Mr Anthony, despite assurances to the International Labour Organization and the UN Human Rights Council, no action was taken to address violations by the Government over the years.
He also said both freedom of speech and freedom of assembly were denied for workers and that workers' rights were human rights.
"It is not only the role of trade union leaders but workers to demand these rights, as workers all around the world do every day.
"Fiji must move away from autocratic rule to a real democracy where people's voice matter, not lip service from the few that rule. Workers have that right to decide what kind of government we should have and must do so now."