Mixed reactions from market vendors
10 February, 2020, 8:11 am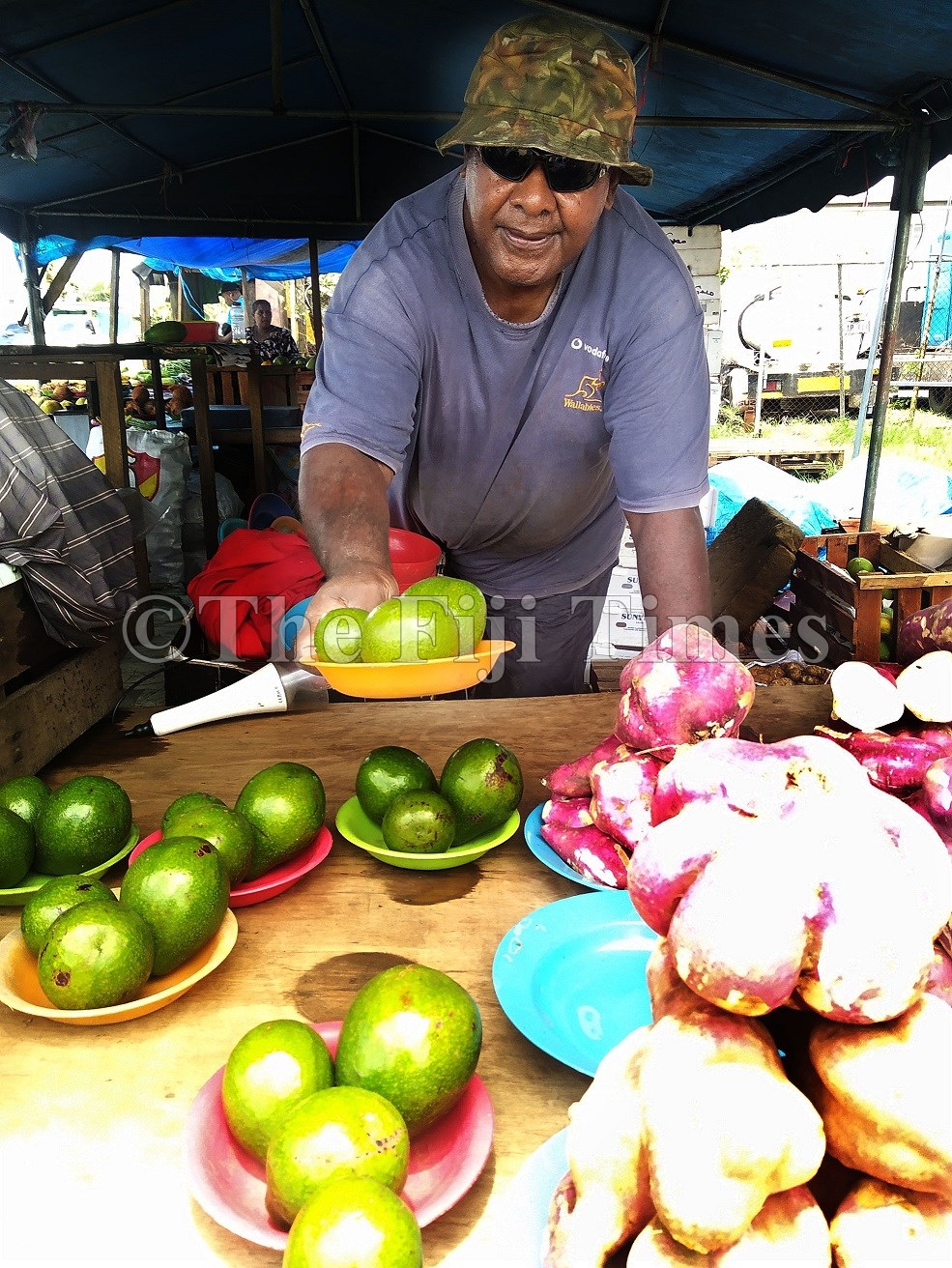 THERE are mixed reactions from some market vendors on how business has been for them over the past few months.
For market vendor Elesio Tabaiwalu, business has been good up to some extent.
"Prices of vegetables has gone up — for example, before I used to spend about $300 to buy vegetables from the farmers but now I spend around $500 for that same quantity," he said.
Mr Tabaiwalu said he bought vegetables from farmers in Nausori to sell at his stall at the Tebara Plaza in Nakasi.
"I sell kumala, avocado, pawpaw, pineapple, and other vegetables such as bele, eggplants, chilies and cucumber."
Mr Tabaiwalu claims income from the vegetable sales is the sole source of money for his family.
"I have been paying my rent, bills and meeting other household expenses from the income I earn from my stall.
"I actually look after my grandson and my youngest son is in Year 10 and I have been using the income from here to buy their school uniforms and other school requirements."
According to Mr Tabaiwalu, the rent for his vegetable stall is $100 per month and he is still able to take out enough money from his income for his household needs.
Sashi Prasad, who is from Davuilevu Housing, has been selling vegetables from the Tebara Plaza market for the past seven years and pays about $120 per month as rent for the stall.
According to Mrs Prasad her husband is a taxidriver and her income from the vegetable sales was used to supplement his income.
"It has been difficult but with both our incomes we have managed to put our children to school and now they are at tertiary school — one is studying at University of the South Pacific and one at the Fiji National University."
She said there have been times when she just went home with $15 in her hands at the end of the day.
"There are times when we are the stall from morning till afternoon and we are only able to sell only $10-$15 worth of vegetables."