Mitre 10 Cup: Southland stun Hawke's Bay with famous win in the wet
14 September, 2020, 11:37 am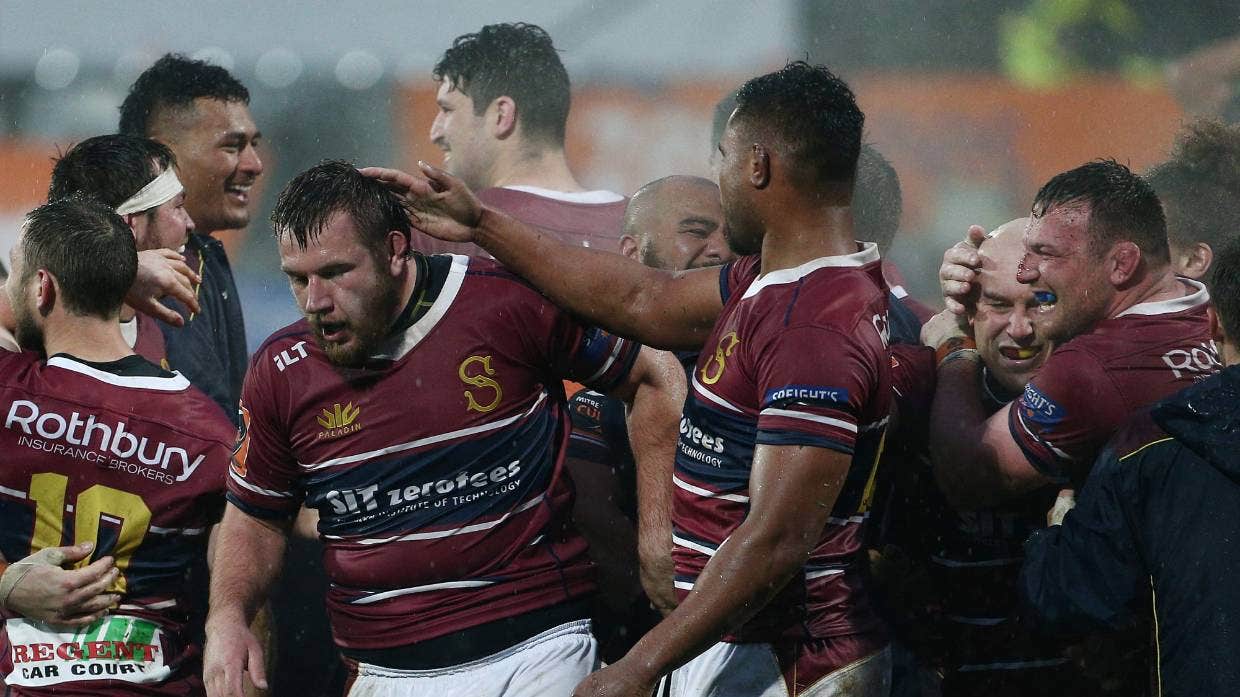 Captain Tony Lamborn couldn't have asked for a better way to kick off Southland's Mitre 10 Cup party after his side stunned Hawke's Bay 16-10 in Invercargill on Sunday afternoon.
Having been a member of the resurgent Blues in Super Rugby this year, Lamborn knows how hard graft and determination can pay big dividends and that mirrored Southland's performance at Rugby Park as they ignored the miserable weather to secure a memorable win over the Bay.
For No 8 Lamborn and new coach Dale MacLeod, this was an excellent way to mark their new partnership after the championship side secured just one win last year.
The final moments were dramatic, and local supporters would have reason to feel miffed they were unable to witness this dramatic victory at the ground.
A 5m scrum feed to the Bay, who had All Blacks halfback Brad Weber on the park in the second spell, in the final seconds could have killed off Southland but the home side managed to secure a turnover which allowed a jubilant Josh Moorby to end the game by hoofing the ball over the dead ball line.
Two tries were scored by each side, with the starting hookers doing the business: Greg Pleasants-Tate for Southland, and Ash Dixon for Hawke's Bay.
Southland had to suck up the pressure in this match, and tackle like soldiers defending a trunkload of treasure and in the final minutes they were forced to
In the second half the Bay spurned several kickable penalties, backing their lineout drives to secure more points. Several lineout botches proved costly.
One sailed over the back when no-one jumped and another also went into space because it couldn't hit a target.
Anyone who has had the privilege of venturing into the deep south will know that when a strong southerly wind sweeps the Southland plains, a rain cloud or two won't be far away.
If such weather conditions strike during a rugby game, you put the question to the forwards: Do they want to take control of this? And if they don't, you politely ask if they have lost their minds.
Yet it took a while for Hawke's Bay to understand the basics of playing in such conditions, and as a consequence their bold attempts to shift the ball through their backs usually came unstuck.
As for tries in the first half, there were two and neither involved complicated moves from the backs. Both went to the boys from the Bay, and Dixon prospered off lineout drives on both occasions.