Martel: Mass migration if 1.5C target is not met
21 August, 2019, 12:49 pm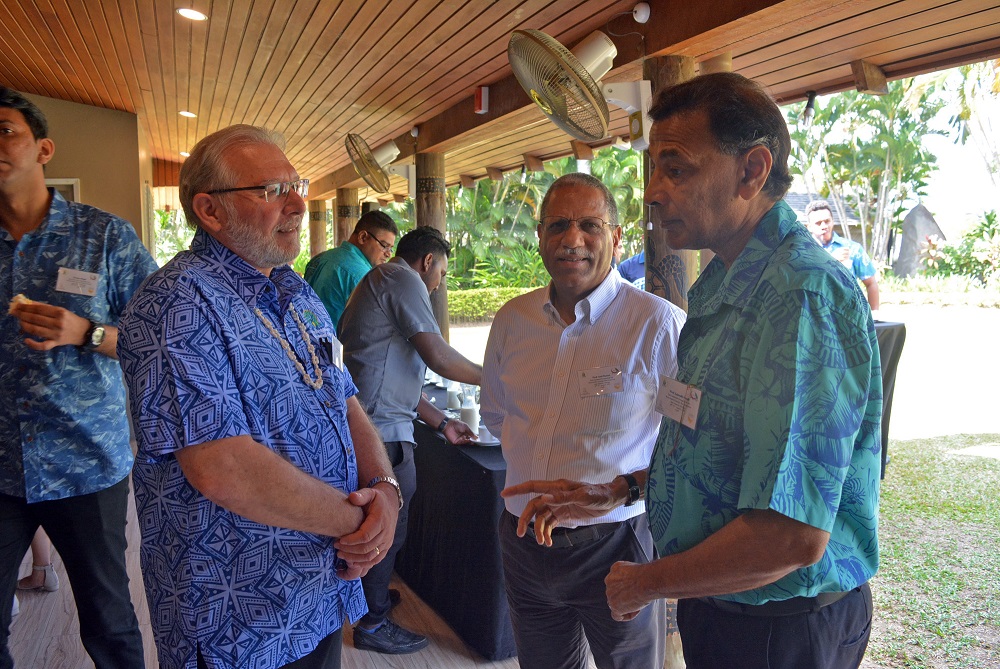 IF the world does not take urgent measures to meet the 1.5 degrees Celsius pre-industrial target seriously, it will witness the mass migration of vulnerable Pacific Island people on a scale never seen before.
This was the view of Pacific Islands Development Forum secretary-general Francois Martel to participants at the University of Fiji's International Symposium on Renewable Energy, Environment and Climate Change in Nadi yesterday.
"The implications of not limiting temperature rise to less than 1.5 degrees Celsius are really mind-boggling, to say the least. Scientists tell us and recent events and observations confirm the steep rise and occurrence of hot temperature extremes by 15 per cent across the tropics and significant increase in heatwave duration at least two to three months per year," he said.
Mr Martel said even at 1.5 degrees Celsius, there would be decreased survival of tropical coral reefs, with coral degradation from 70 up to 90 per cent and an increased rise by 130 per cent in droughts and Category 4 and 5 cyclones.
"Sea level rise of 40 centimetres by the end of the century, although recent predictions now assume a far larger increase of up to three metres, and already islands disappearing are being recorded in the Pacific.
"And if you have been to Kiribati, three metres is actually the highest point in those islands."
He added that for Pacific Island nations, climate-related outcomes would have major impacts on food security.
"In Melanesia, Micronesia and Polynesia, more than 75 per cent of food proteins come from coastal fisheries and marine resources.
"Sustainable coastal fisheries depend on healthy lagoons, reefs, mangroves and oceans – all are at risk and they are currently threatened by climate change and marine pollution at an incredible scale with evidence of coral reef bleaching across all the Pacific.
"By extension, reduced access to drinking water is accentuated by climate change in the forms of increased water salinity and droughts, this further will and already has led to internal climate-induced displacement and to the potential for extensive migration in cases of island-wide climate disasters – particularly for low-lying atolls in the Pacific."