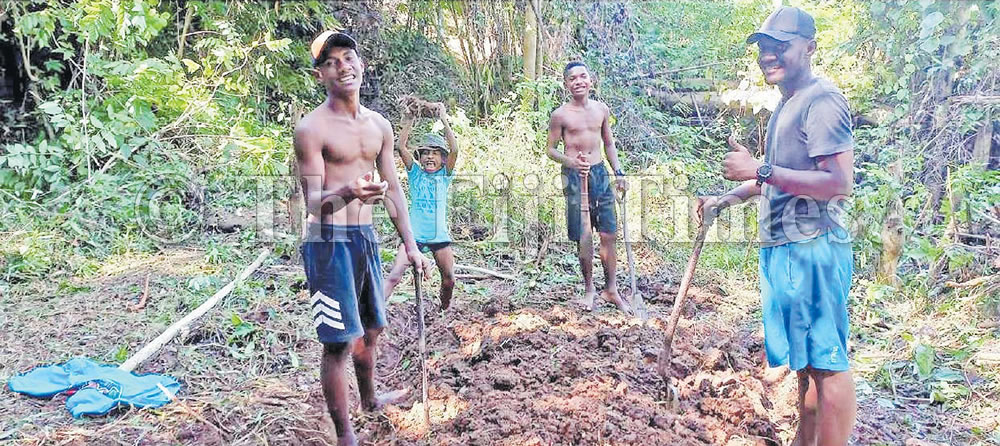 The long school break has given Elisha Merewalesi Divoca a lot of new learning experiences on the farm as she gets to know a new life skill.
The Year 3 student of Holy Family School said she had been enjoying the long school break by being at their Namama farm in Labasa.
"Most of the time I'm always at our home in Labasa watching cartoons or going shopping with my mother," she said.
Now being at the farm with my aunty Meresiana Vakau I get to collect voivoi leaves (pandanus), help her cook and sun it," she said.
Being the only girl and the youngest, she said after helping her aunt she goes to help her older sibling at the vegetable and root crops farm.
Despite the ordeal many other Fijians are facing during this worrisome times, Elisha said she has stayed safe by following protocols and spending majority of her time with her family members at home.
Even though she misses her friends at school, she said she hopeful they would meet eventually when things returned to normalcy.
Elisha's older brother Mosese Cio said the vegetables and root crops from their farm are usually sold at the Labasa market. "When we harvest my aunty takes our produce to the market.
Money earned is for our family shopping and school stationeries as well," Mosese said. "My siblings and I enjoy being at our farm, while we learn new things at the farm we are earning too."
The Year 8 Student of Holy Family School says "education is not only taught in schools, but at home as well". "Not everyone will have a white collar job to make a living.
Some will be farmers too, so it's better to start at a very early age so when I get older I'll have enough knowledge of everything." he said.