Limited resources not an excuse for Vaturova women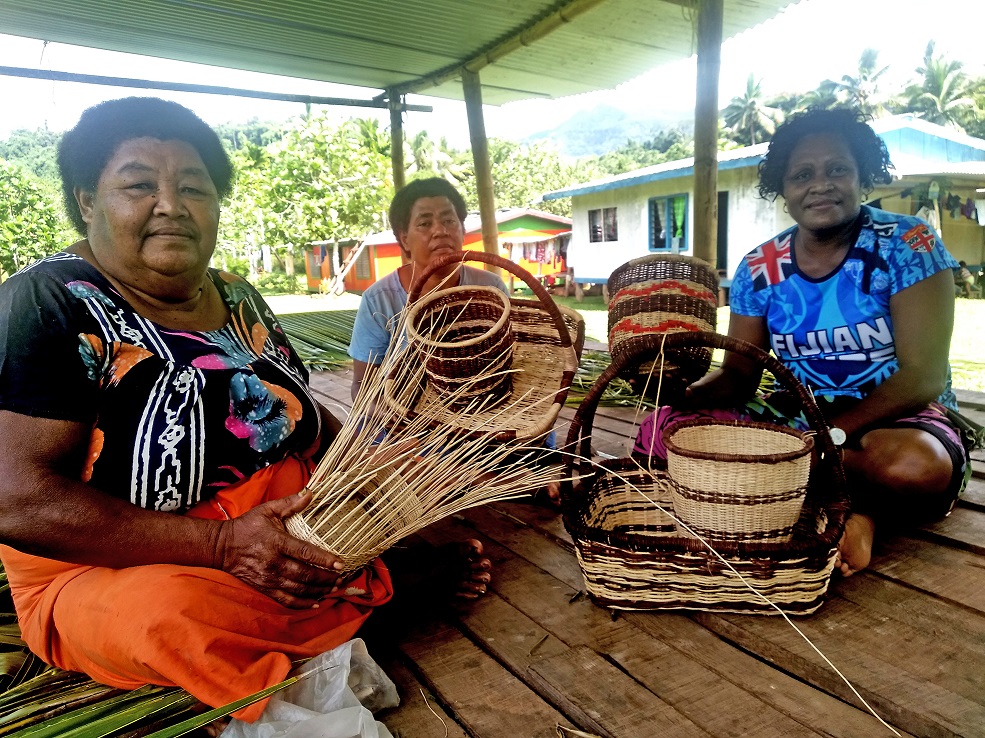 LIMITED resources in the Vaturova district in Cakaudrove has not been used as an excuse by women to earn a good income.
While men of the district earn higher cash from yaqona farming, the women have depended on basket making for financial support.
At Nayagalevu Village, women were busy making baskets yesterday for their customers.
Group leader Emele Tavoi said women earned at least $300 a week.
"From the time of our grandmothers, baskets made from vines have been our source of income," Ms Tavoi said.
"We don't have any proper markets so we depend on friends and relatives as customers and to spread the word of our business.
"Money earned from baskets has helped us support our families financially, put our children to school and cater for other expenses."
The support of their husbands has played a vital role in their business.
Ms Tavoi said it was not easy getting the vines from the forest.
"So our husbands get the materials for us and they also help us prepare it because it's not an easy job.
"We need to clean the vines, cook it and sun it out before we start weaving the baskets or flower vases.
"Over the years, our customers have ordered for baskets from around the country and it's encouraging."